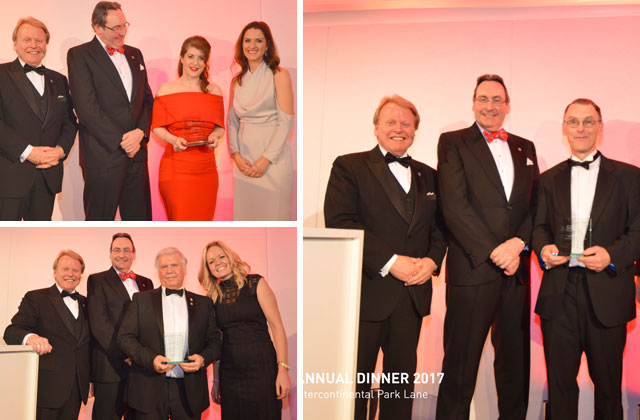 Nominations for the 2018 Awards are now open
Nominate yourself or someone else you think deserves to be honoured for his or her incredible work in our industry.  Just click the link on the right hand side of this page to complete the nomination form.
The winners will be presented with their accolade at the 2018 Annual Dinner in front of an industry audience. Sample the atmosphere of the glittering occasion here.
Over the coming months we'll feature some of the nominees in IMI Magazine and in our monthly e-newsletters, so whether you're a winner or not this is an opportunity to get noticed.
The categories are:
The winner of this award will be an individual who has significantly assisted the work of the IMI.  They may have been helping to raise skill levels in the sector, enhancing the reputation of professionals in the industry, or will have successfully promoted the values of the IMI.
This award will go to an individual or an organisation that has overcome a business challenge, for example with the development of a new product, service or a management system, or has made a significant contribution in the line of their work that has benefited the industry as a whole.
This will be presented to an individual who is an inspiration to young and old alike. Someone who has made a significant contribution to the work of the IMI and the motor industry and by their actions will have shown how to mix commercial success with positive outcomes for staff, consumers and the economy.
Podium places for motor industry stars 2017
The winners of the 2017 Recognition Awards were:
Jane Russell, from Russell Automotive Centre who was recognised for her contribution to the work of the IMI,
Tony Shepherd from DAF for his outstanding individual achievement
Jon Winter who picked up the Contribution to the Motor Industry award.
Nominations close on Friday 19th January 2018