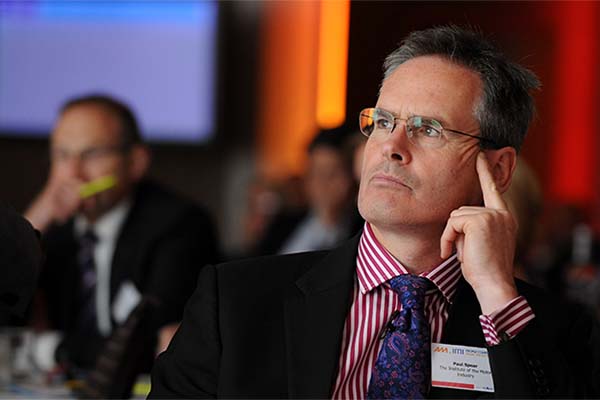 South Africa, and in particular, Johannesburg plays host to more than 700 international delegates at the international automotive trade show, Automechanika Johannesburg, which opened on Wednesday 6 May and running through until Saturday 9 May 2015.
A busy conference programme with over fifteen co-located conferences features influential international speakers. The United Kingdom is well-represented with speakers including: Dr Paul Spear of the Institute of the Motor Industry (UK); Andrew Marsh, Director, Auto Industry Consulting; Neil Pattemore, Technical Advisor to FIGIEFA and EGEA Europe; John Wilson of Honeywell and Dave Rowley of Bloodhound SSC.
Leading European Speakers
Leading European speakers include Hartmut R?hl, FIGIEFA President; Paul Grosvenor of Mahle; Oscar Oskarsson, Technical & Training Manager Aftermarket for Tenneco Ltd and Cees Klaasen an insurance industry leader from the Netherlands.
These international speakers join a line-up of prominent South Africans including economist Mike Schussler; renowned scenario planner Clem Sunter; Alec Irwin, former Minister of Public Enterprises and Trade & Industry and Brand Pretorius, business guru & past Chairman McCarthy Motor Holdings.
The South African government will also be well-represented by high-ranking officials including Lionel October, Director-General of the Department of Trade and Industry. Whilst captains of industry including Christian des Closieres, Managing Director of Total South Africa and Ken Lello, Chief Operating Officer, SA Operations of Metair Investments Limited will share their insights with delegates.
Extensive Programme
The extensive conference programme caters to every sector of the automotive aftermarket addressing issues affecting the retail fuel industry, workshops to repair and maintenance.
Visitors will also have the opportunity to view exhibits from over 20 countries including Brazil, China, France, Germany, Hong Kong, India, Iran, Italy, Japan, Lithuania, Malaysia, Poland, Saudi Arabia, South Africa, South Korea, Taiwan, Thailand, Turkey, United Arab Emirates, United Kingdom and United States of America.
High-level international association representatives attending the show include Cengiz Kabatepe and Ali Ihsan Yesilova, Vice-President and Board Member respectively of the Uludag Automotive Industry Exporters Association from Turkey. The Brazilian auto parts industry will be represented by Antonio Carlos Bento de Souza, Member of the Board of Sindipe?as (Sindicato Nacional da Ind?stria de Componentes para Ve?culos Automotores).
Automechanika Johannesburg opens on Wednesday 6 May 2015 at the Johannesburg Expo Centre, Nasrec. Some of the conferences taking place include:
NAACAM APDP Workshop
Fuel Retailers' Association Conference
RMI Conference
Engine Remanufacturers' Association Conference
Focus on Transport and Logistics Conference
MIWA Conference
NAACAM Exports into Africa Workshop
RMI Vehicle Safety Imbizo
SAMBRA Conference