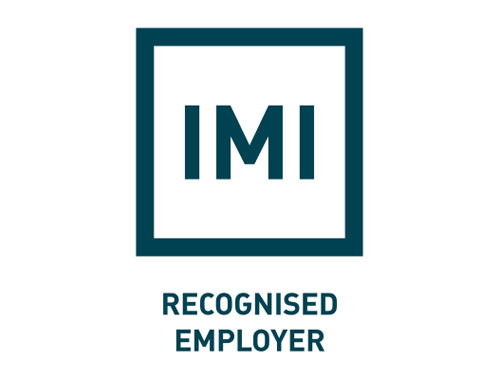 Developed by the IMI in response to the growing demand for an independent sign of quality and professionalism in the automotive industry, the IMI Employer Recognition Scheme demonstrates your employees' expertise, knowledge, commitment to ethical conduct and continuing professional development.
It gives you a vital competitive advantage in an increasingly crowded market.
Your customers are assured that the automotive organisation they're dealing with offers the highest standards of service and knowledge.
How to join
To join the Scheme, a minimum of 50% of your staff must be on the IMI Professional Register. The membership fee is just £152.00 plus VAT for the first year, followed by an annual renewal fee of £98.00 plus VAT. Please see the links provided to the right of this page for more information.
If your staff are not yet part of the IMI Professional Register, joining is simple. Contact the IMI Membership team for details.
If you are interested in joining the scheme, please apply online and we'll be in touch with further details.