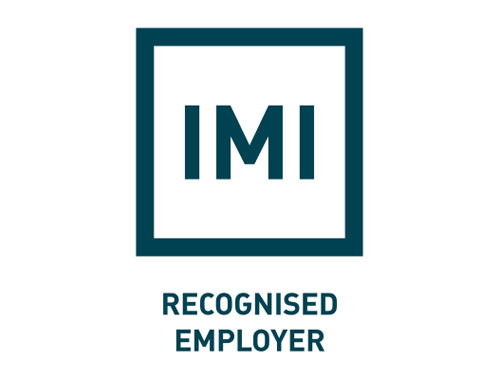 The IMI Employer Recognition Scheme (ERS) is recognition for companies and organisations within the automotive sector.  ERS demonstrates to customers that your company have qualified, and professional staff within the organisation.  To qualify for ERS your company need to have at least 50% of employees on the IMI Professional Register (through membership or accreditation).  
Check if your staff are already on the Professional Register by searching their names or your postcode.
Search the Professional Register
Promote your business
Once you have joined ERS, you will receive a toolkit, allowing you to demonstrate your staff's professionalism to customers and consumers.
The tool kit contains:
ERS plaque, to display on your premises
Certificate of Recognition
ERS window stickers
ERS vehicle stickers
Increased visibility
Your company name will be listed on the IMI Professional Register* and you will be entitled to use the ERS badge on business cards, email signatures, or websites. You will also appear at the top of search results on the IMI Professional Register.
PR Opportunities
Use ERS to your advantage by creating marketing opportunities within your community and on social media. See what one company did when they joined ERS. (Link to RAC Article). If you are unsure how to work this into your current marketing plan or would like help creating one, why not make use of your fantastic membership Benefit; Performance Assist which has lots of information on Public Relations, Marketing and Social Media. Alternatively take an eLearning course to further your knowledge
How to Join
To join ERS, a minimum of 50% of your staff must be on the IMI Professional Register. ERS membership fee is just £155.00 plus VAT for the first year, followed by an annual renewal fee of £100.00 plus VAT.
Join Now
Alternatively call us on 01992 511 521 to discuss getting your company the recognition it deserves.