As a member you will have committed to ethical working practices by adopting the IMI Professional Standards. In doing so, you can be proud to display your 2018/19 membership card as recognition of your qualifications, skills and experience as a motor industry professional.
We are delighted to have GaraShield and Gallagher sponsor our membership card for 2018/19.
Gallagher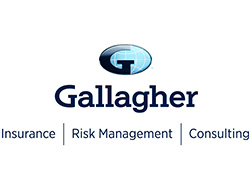 For over half a century, our dedicated Automotive Insurance Team have helped motor trade businesses to choose from a wide range of cover at a competitive price. Our specialists understand that no two companies are the same, and pride themselves on taking the time to understand each and every organisation.
We work with specialist underwriters to help you have access to an insurance policy backed by quality services. Whether it's day-to-day protection, or cover for the wide range of trade-specific potential liabilities faced, Gallagher is a true risk and insurance partner.
Garashield
GaraShield is a state of the art system that protects garage owners, technicians and drivers, as well as protecting the reputation of the industry. By helping vehicle service and repair companies to comply with a variety of procedures, particularly in situations that could result in damage to property or endanger life. In doing so it also provides real-time auditing, recording, reporting of data and media.