Published:

10:56, 24 Oct 2018

Updated:

16:43, 29 Oct 2018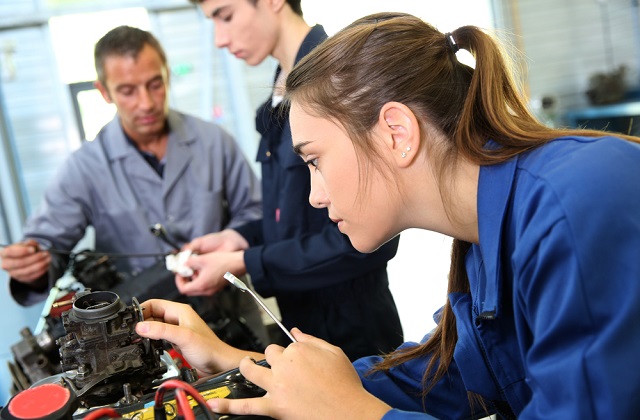 Industry body, the IMI, has announced they are the End-Point Assessment (EPA) organisation for five new Apprenticeship Standards that meet the new criteria set out by government, following the decision to discontinue current Frameworks. Working with manufacturers and businesses across the automotive sector - the new Standards being offered amongst the industry have been designed to enhance the learning experience of apprentices, and the IMI's role as the EPA will ensure each candidate is fully prepared and independently assessed, at the end of their apprenticeship.
Designed and built with expert knowledge from businesses operating across the automotive retail sector, the IMI's new End-Point Assessment solutions include Customer Service, Bus and Coach, Heavy Vehicle, Autocare and Light Vehicle. The new streams of products have been created with different learning styles in mind, and crucially, the IMI's new solutions include IMI Membership, designed to appeal to anyone who is looking to further their knowledge across the automotive industry.
The government announced earlier this month that it is introducing a series of reforms to ensure the Apprenticeship Levy provides people with the skills they need to succeed. With a decline of 24% in the number of people starting in-work training, an extra £90 million of government funding has been issued to give businesses the flexibility to take full advantage of the benefits of employing apprentices.  A key change is the option for employers to invest 25% of their Levy funds with other businesses that support their own.
Steve Nash, Chief Executive at the IMI, said:
"The IMI is extremely proud to be the End-Point Assessment Organisation for the new Apprenticeship Standards that are being provided to the automotive sector.  Working alongside manufacturers and employers across the industry, we have been able to create a suite of products that guarantee learners are being offered the very best training. Having a variety of new standards that range from customer service to technicians helps to make sure the sector's training needs are met and businesses are fully prepared for when the old frameworks are discontinued in 2020.
"The government has made many changes to the apprenticeship system over the last few years, and as the professional body and an awarding organisation for the motor industry we want to ensure that the training for apprentices remains at a high quality. The IMI is continuing to support employers by offering advice and guidance to help them understand how best to use their Levy, whether that's investing in new staff or upskilling their current workforce." 
The IMI's new solutions will be available across the IMI Approved Centre network throughout 2018/19, and the old frameworks will be discontinued by the start of 2020/21.
Media enquiries
For media enquiries please contact:
Wendy Harrison,
HSL | Managing Director
Email: wendy@harrisonsadler.com
Tel: +44 (0) 2089 779 132
Mob: +44 (0) 7850 372 469