Published:

16:09, 25 May 2016

Updated:

16:55, 2 Jun 2016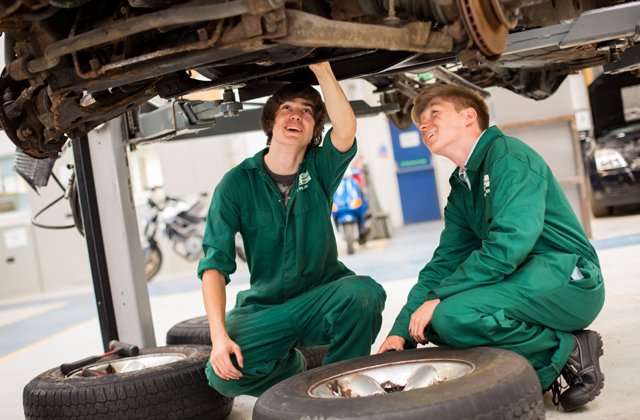 With a skills shortage in every area of the industry and vehicle technology progressing at a blistering rate, the IMI is welcoming the news that IMI Tech Level 3 qualifications have been awarded UCAS points, making them equivalent to the more familiar A Levels and widening the opportunities available to students.
Reports show apprenticeship recruitment in the automotive retail sector has remained static in recent years; and this announcement by the IMI is welcomed by training providers and local businesses since it's predicted this development will attract higher numbers of talented young people who wish to take up a career in the motor industry.
With limited or no careers advice available to school leavers, the IMI believes it is important that parents and teachers are aware of the vast variety of job roles available throughout the sector in order to support young people most effectively.
Steve Nash, CEO at the IMI, said:
"The IMI have been waiting a long time for automotive qualifications to be recognised with UCAS points and this is an excellent step to raising the profile of the sector. We hope this announcement shows young people that the motor industry is an excellent career choice, which is filled with opportunities."
"It is essential to the future of automotive businesses that we have the best tools available to  attract talented young people into the sector and the awarding of UCAS points for our qualifications not only underlines their value, but means that choosing to undertake  vocational training does not close off academic options such as pursuing a degree later on."
-END-
Media enquiries
For media enquiries please contact:
Wendy Harrison,
HSL | Managing Director
Email: wendy@harrisonsadler.com
Tel: +44 (0) 2089 779 132
Mob: +44 (0) 7850 372 469