Published:

14:41, 26 Jul 2018

Updated:

08:13, 27 Jul 2018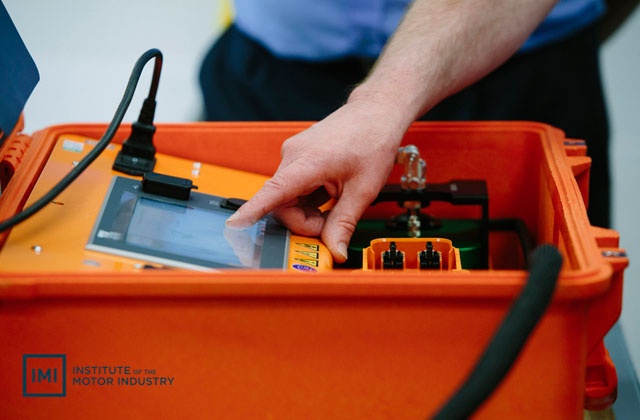 After hosting the world's first skills competition on high voltage vehicles at SkillsUSA, Lucas-Nülle has voiced their concerns for the safety of technicians after finding the majority of competitors had limited knowledge of what's required to work safely on electrically-propelled vehicles.
Providing recommendations that could help to avoid unqualified people repairing the potentially deadly technology, Lucas-Nülle examined the training and regulation that other countries have adopted to reduce the impact that new technology is having on the sector – including the skills gap affecting the next generation.
Lucas-Nülle mentions in particular the work of the IMI in its efforts to lobby the UK government to invoke a mandatory Licence to Practise for UK technicians working on electric vehicles based on IMI standards.  In the UK government's strategy paper Road to Zero, published in July, the IMI is cited as the lead organisation working with the Department for Transport and Office for Low Emission Vehicles (OLEV) to ensure all technicians have the necessary accredited skills in servicing electric vehicles. 
The Lucas-Nülle report emphasised that technicians must be trained as a matter of urgency if they are to avoid serious harm, but, Lucas-Nülle went on to clarify that this doesn't mean unaffordable training costs - rather - just simply ensuring the vital safety aspects are covered in any class.   
Daniel Brown, Manager of the LN Academy at Lucas-Nülle, said:
"Preparing for the high voltage vehicles of the future should be a huge priority and while I think there will be high level diagnostic technicians that need to know the technology in great detail, I think the fundamental safety aspects should be given to every individual in the industry, as a lack of understanding can cause serious issues. The IMI has various levels of certification that can cover anyone in the automotive industry, such as non-technical staff, technicians that can power down a vehicle safely, diagnostic technicians that can work on the high voltage battery and even training for fire fighters and other rescue personnel. Because the IMI have shown leadership in this field, Lucas-Nülle are committed to partnering with the IMI and have developed training solutions specific to all levels of IMI electric vehicle certification that are being exported and used all over the world."
Steve Scofield, Head of Business Development at the IMI, said:
"The IMI welcomes the report from Lucas-Nülle that underlines the urgent need for technicians to be trained to a recognised safety standard when working on high voltage vehicles. Untrained technicians are already coming into contact with this new technology and potentially working alone when they are required to repair and maintain electrically-propelled vehicles.
"Motor manufactures are already providing training through their franchised dealerships, however, many more independents and general repair specialists are falling behind in adopting the training that would ensure the safety of their staff.  Developments in automotive technology won't slow down - so the IMI's network of Approved Centres, who already offer world-class training that set an industry benchmark, ensure technicians gain the knowledge that certifies their competence to work on this technology. 
"The report strongly supports the IMI's campaign for regulation by revealing the knowledge gaps in current vehicle technicians. The IMI has introduced a comprehensive range of Electric Vehicle training and qualifications for its Members and Approved Centre network, so we applaud Lucas-Nülle for providing innovative and cost effective solutions to help bring about a much needed change."
 
Media enquiries
For media enquiries please contact:
Wendy Harrison,
HSL | Managing Director
Email: wendy@harrisonsadler.com
Tel: +44 (0) 2089 779 132
Mob: +44 (0) 7850 372 469