Published:

00:18, 2 Jan 2015

Updated:

09:08, 20 Jan 2015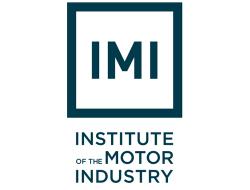 Women drivers are less prepared than men for the coming cold snap, according IMI research. Most women drivers don't do basic checks on their cars, and a quarter of them admit to never having their car serviced by a professional mechanic either. 
IMI fears that with 60% of women also not signed up to a recovery service, the freezing temperatures and ice and snow set to hit the UK will leave many women stranded in broken down cars.  IMI has produced a series of films to give women the some of the tools they need to avoid this disaster.
IMI has issued the warning as part of its campaign to give women the knowledge to confidently deal with garages and care for their cars properly. The series of empowerment videos featuring technician, Vicky Kempton, and the BBC's Formula 1 presenter Suzi Perry can be found along side a free to use directory of qualified car industry professionals, independently assessed by the IMI.
IMI CEO Steve Nash said, "There is always a risk a car will breakdown if it's not maintained by a professional but the risk is ten times greater in freezing weather. Our advice to all drivers, but particularly to women, following this research, is to look for a trustworthy technician on IMI Professional Register and get your car checked over, and don't get stranded in the cold.
We also know from our research that a lot of women drivers are nervous about going into a garage because of fears about hidden charges and unfathomable jargon.  Many of the garages on the Professional Register will be doing special deals on winter car checks, so it's worth any driver taking a look before venturing out on a long journey, especially in January."
Batteries are a major problem for drivers in the winter because so much more power is needed to start the engine in the cold.  IMI recommends that women get their car batteries checked out and to invest in jump leads.
Media enquiries
For media enquiries please contact:
Wendy Harrison,
HSL | Managing Director
Email: wendy@harrisonsadler.com
Tel: +44 (0) 2089 779 132
Mob: +44 (0) 7850 372 469