Published:

14:15, 3 May 2016

Updated:

15:27, 5 May 2016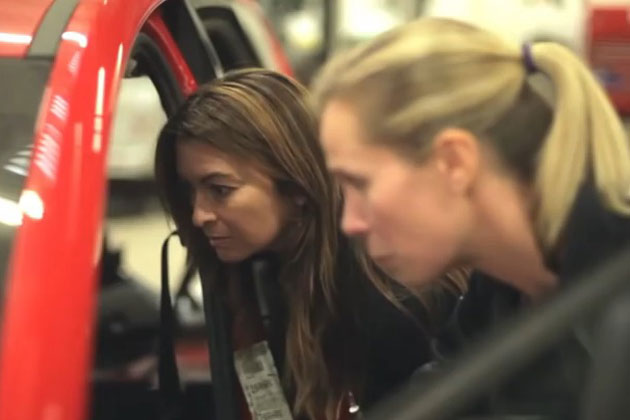 The survey also found 31% of women drivers don't feel comfortable getting their car repaired due to the fear of not understanding technical jargon and the possibility of being ripped off, research released by the Institute of the Motor Industry (IMI), the professional body for the UK motor industry, reveals.
The IMI is warning businesses that more needs to be done to introduce females into the automotive industry as the survey showed women were 4 times more likely to get someone else to take their car to a garage than men, and felt reluctant to go to a professional technician due to the fear of spiraling costs.
Nearly 40% of drivers said they didn't notice any females working in their local garage on their previous visit, and also said how they didn't know what they were being charged for and wouldn't know how to challenge a bill if they felt it was wrong.  
When it came to choosing a garage in an emergency most said that without knowing the difference between a professional and a rogue trader, they simply went for the closest available and hoped for the best.
IMI CEO Steve Nash said:
"The number of women drivers in the UK continues to increase year on year; its important businesses understand and develop their methods, behaviour and attitudes to reflect the changes in the consumer landscape.
There is a massive knowledge gap between the professional and the customer (whether they are male or female), in this industry so it's important businesses enforce changes such as diversifying their workforce, introducing transparency when describing faults and pricing to ensure all their customers feel as comfortable as possible.  
With over 250 different job roles and automotive technology continuing to develop there is a wide variety of career choices available – the IMI are working with organisations to encourage females to consider the automotive industry as an exciting sector to be a part of."
The IMI's campaign will address all of these issues and help women care for their cars, give them the necessary knowledge to confidently deal with garages, and direct them to skilled and trustworthy technicians' in their local area through the online IMI Professional Register, www.imiregister.org.uk.
 
Media enquiries
For media enquiries please contact:
Wendy Harrison,
HSL | Managing Director
Email: wendy@harrisonsadler.com
Tel: +44 (0) 2089 779 132
Mob: +44 (0) 7850 372 469