Published:

10:18, 17 Jun 2015

Updated:

15:26, 17 Jun 2015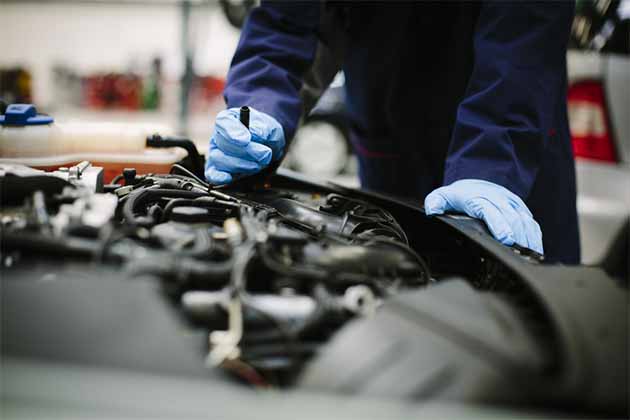 Vehicles with known faults were taken to independent garages and main dealers in Stratford-upon-Avon and across other areas of the county.
And despite charging services fees of between £200 to £400 faults such as low coolant and brake fluid levels, drive shaft and steering rack problems, brake disc corrosion and incorrectly fitted brake pads were either missed or not reported.
The chief executive of the Institute of the Motor Industry (IMI) said such reports gave him "sleepless nights".
Concern has also been expressed about the safety of used cars that were purchased during the same investigation only to be found to have severe oil and brake fluid leaks, excessive corrosion to brake discs and tyres that were flat and deformed.
Trading Standards has not named the garages it used in the investigation, but has not ruled out further action including court proceedings.
What was described as a large-scale enforcement exercise was carried out following complaints from members of the public.
Cllr John Horner, Warwickshire County County Council's portfolio holder for community safety, said: "We have found cars for sale that were clearly un-roadworthy and in some cases dangerous to drive.
"Furthermore, Warwickshire car owners could well be paying hundreds of pounds for servicing that has not been carried out properly.
"For many of us, buying a car is one of the most expensive purchases we will ever make.
"Warwickshire Trading Standards receives more complaints about used cars than any other consumer product.
"We use complaints from members of the public to target our enforcement action, this involves checking cars on garage forecourts and using our own 'mystery shoppers' to purchase budget used cars or to submit cars for servicing."
Among ten cars test purchased by Trading Standards included an £800 Ford KA and a £1,500 LandRover Freelander.
Cllr Philip Johnson, who chairs the council's overview and scrutiny committee, added: "Those traders found to be breaking the law are under investigation. Our aim is to safeguard the interests of all vehicle owners, from budget buyers through to those who pay for costly car servicing."
A spokesman for Trading Standards added: "We're not in a position to name these businesses at this present time. However, further investigations are now being undertaken and all court related enforcement action will be publicised."
Steve Nash, chief executive officer for the Institute of the Motor Industry (IMI), said, "At the IMI stories like this one give us sleepless nights. It's a major concern to our members, as they know it makes it harder for consumers to make sensible choices about the garages they use.
Professional Register
"As the professional body for the motor industry, IMI assesses the skills and qualifications of automotive technicians through IMI Accreditation and we publish a list of qualified and trustworthy mechanics on our Professional Register. It's free to use and no money changes hands between us and the professionals on the list.
"The retail motor sector is not regulated at the moment and anyone can set themselves up to repair and service cars commercially. IMI is calling on the Government to introduce a licensing scheme for mechanics to protect consumers from poor service and sharp practice."
Mr Nash said Herald readers can help the IMI with its campaign by writing to their MP, Nadhim Zahawi asking him to raise the issue with the Government.
---
By Chris Smith – Stratford-upon-Avon Herald 
Media enquiries
For media enquiries please contact:
Wendy Harrison,
HSL | Managing Director
Email: wendy@harrisonsadler.com
Tel: +44 (0) 2089 779 132
Mob: +44 (0) 7850 372 469