Published:

12:01, 16 May 2018

Updated:

12:11, 17 May 2018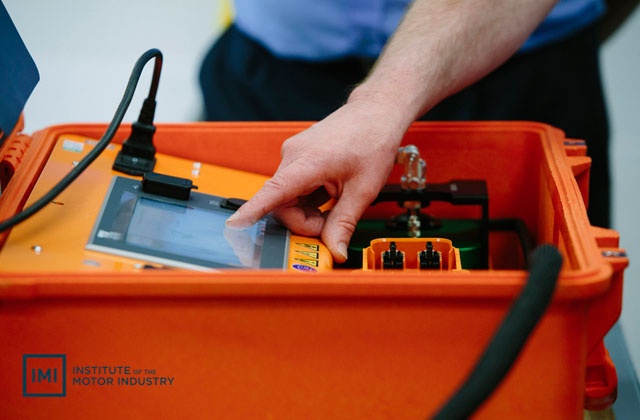 Presenting at the London Motor Show, IMI Chief Executive Steve Nash has said that new technology in the motor industry is paving the way for young people, with an additional 320,000 jobs being created between 2014 and 2030*. Analytic engineers, technology gurus, 3D printing technicians and cybersecurity experts are some of the new roles that are shaping the sector – and making it an exciting prospect for the new generation of workers.
The rise of new technologies has led to an urgent demand for a new set of skills for the automotive workforce, and the IMI says the demand isn't set to slow down with the sector continually developing cutting-edge technology.  The professional body is, however, concerned that there is a stumbling block in getting fresh blood into the sector.  A key issue is the lack of encouragement into the sector from educators.  Research commissioned by the IMI* found that only half of teenagers receive any form of careers advice in school and majority of them felt it had little to no value.
With 67% of young people saying they would prefer to sidestep university in favour of earning money, and 48% choosing to avoid student debt by opting for other choices such as an apprenticeship, the IMI is calling on businesses to take advantage of this by raising the awareness of the career opportunities available to young people.
Steve Nash, Chief Executive at the IMI, said:
"The fresh appetite for innovative technology in the automotive industry has meant businesses are experiencing a demand for newly skilled employees. The industry needs to build new learning environments and training programmes across all levels, which can allow technicians to expand their skills, as well as attract new young people into these roles.
"Employment in the motoring sector has seen an increase of 11.9%*in the last year.  This highlights how the industry is providing a positive landscape for people searching for a new career. We're embracing the technology enhancements and the opportunities it creates."
Media enquiries
For media enquiries please contact:
Wendy Harrison,
HSL | Managing Director
Email: wendy@harrisonsadler.com
Tel: +44 (0) 2089 779 132
Mob: +44 (0) 7850 372 469