Published:

10:42, 4 Jan 2016

Updated:

15:39, 24 Mar 2016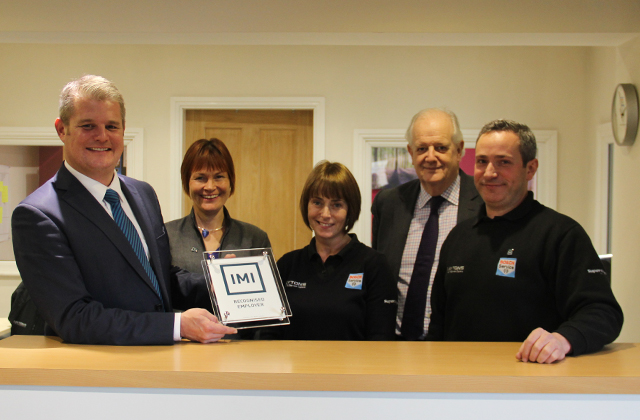 Unlike gas engineers and electricians, motor vehicle technicians, are not required to have any qualifications to work on a vehicle. All training and Accreditation is undertaken on a voluntary basis.  
Tracy Clayton explains that "as a family run company, who constantly strive to maintain and improve the service we offer to our customers, we are extremely proud to be the first independent garage in our area to be an IMI Recognised Employer".
Peter, Tracy and James Clayton (the family team behind the business) believe they have nothing to hide, they welcome mystery shoppers from their partners at Bosch Car Service and the DVSA.
James Clayton has completed nearly 30 training courses to gain his qualifications and has dedicated a lot of time to ensure that his team is up to date with technology.
Cllr Andrew Carter said "It has been a real eye opener to discover that a technician doesn't have to be licenced/qualified to work on a vehicle. Becoming an IMI Recognised Employer is a great achieved for Clayton's and I wish them all the best for the future".
The IMI Recognised Employer certificate was presented by Michelle Barrett (IMI) on 27th November 2015, and was attended by Stuart Andrew MP, Councillor Andrew Carter.
Picture shows (left to right): Stuart Andrew, Michelle Barrett, Tracy Clayton, Councillor Carter, James Clayton
Media enquiries
For media enquiries please contact:
Wendy Harrison,
HSL | Managing Director
Email: wendy@harrisonsadler.com
Tel: +44 (0) 2089 779 132
Mob: +44 (0) 7850 372 469