Published:

08:25, 17 Jan 2019

Updated:

08:25, 17 Jan 2019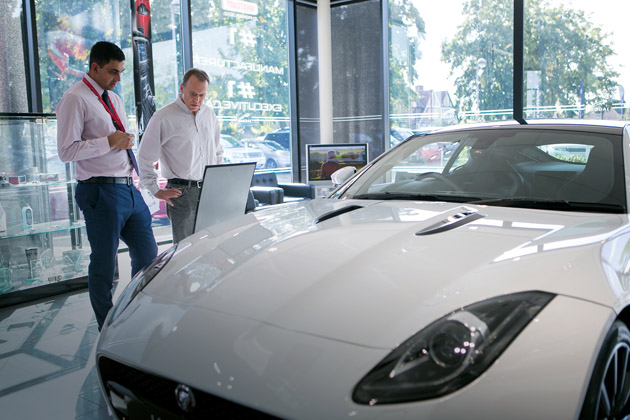 The new 'Finance and Insurance' search term has been added to the IMI's online database of motor industry professionals this month following the success of the association's 'F&I Accreditation' scheme.
Launched in partnership with ALPHERA Financial Services, the new accreditation scheme represents a significant step towards establishing consistently high standards in the sale of finance products, helping dealers to improve customer satisfaction and confidence in the transaction process. The addition of accredited F&I individuals to the IMI's professional register allows customers to confirm that the person they're dealing with is fully-qualified to provide the financial advice they're offering.
Steve Nash, CEO of the IMI said:
"The IMI's publicly-accessible professional register recognises individuals who maintain their industry knowledge, skills and competency. For anyone looking to buy a car on finance, this is a vital resource and the epitome of transparency. Now car buyers can research who in the UK is professionally qualified to sell motor finance and insurance products, and have total confidence in the transaction process."
In its 2018 annual report, the FCA proposed establishing an official 'Directory' – cataloguing the status and history of individuals working in financial services and serving as an important public record of lender behaviour. The IMI professional register can co-exist with and support the FCA directory, further reinforcing a culture of best practice and openness.
Gerry Kouris, Head of Marketing at Alphera said:
"The IMI register of accredited F&I salespeople is a demonstration of self-regulation in an industry where the regulator is looking for strong leadership and an example for others to follow. It shows that we have nothing to hide as an industry – and that we want to do business in a transparent manner based on mutual trust and respect between customer and financial advisor."
For Alphera, it was critical that the new F&I accreditation scheme complemented the established Specialist Automotive Finance (SAF) programmes from the FLA, enabling a practical application of skills and knowledge in addition to theoretical learning. All participants will need to have passed and retain the standard SAF competence test on an annual basis before they can complete the IMI F&I Accreditation. This joined up approach is a significant step towards establishing consistently high standards in the sale of finance products, with success measured in how the industry embraces and supports the idea of accreditation.
Those interested in receiving more information about the F&I accreditation scheme should email imitraining@alphera.co.uk.
Lenders who wish to launch the IMI Accreditation scheme across their network can contact Franco Boscarelli, Business Development Manager at the IMI at francob@theimi.org.uk.
Media enquiries
For media enquiries please contact:
Emma Mitchell, PR Manager
Email: emmam@theimi.org.uk
Tel: +44 (0) 1992 667838
Mob: +44 (0) 7889 630803