Published:

15:45, 5 Apr 2017

Updated:

10:32, 6 Apr 2017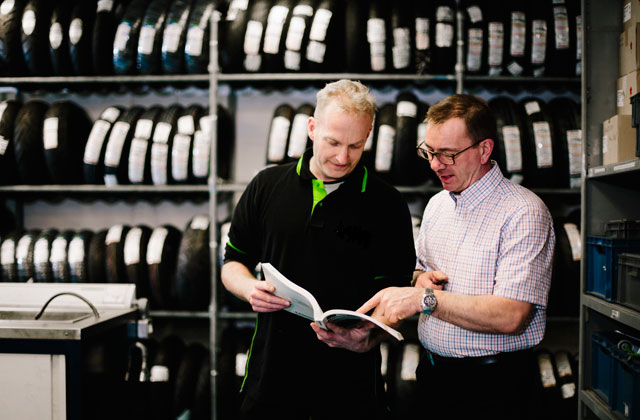 The Institute of the Motor Industry (IMI), the automotive professional body, has today (6th April) confirmed DVSA will require a higher pass mark for all MOT Testers for the new 2017/18 annual assessment, available from 1st May 2017.
Since last year the IMI has become market leader within the MOT training sector by servicing nearly 70% of MOT Testers. The introduction of an annual assessment has meant all MOT Testers regularly meet a minimum benchmark set by DVSA, which helps ensure vehicle technicians have the correct knowledge to carry out MOT's on customer's vehicles.    
Steve Nash, Chief Executive at the IMI, said:
"Safeguarding vehicle technicians and the public by upskilling workforces is never a bad thing. The MOT sector has experienced a lot of changes over the last year with the introduction of the annual training and assessment, however the IMI will continue to support the sector as we move forward.
"The IMI's eLearning tool has allowed Testers to significantly cut the time spent away from the workshop by giving them the option to complete the training on their mobile."
Understanding the importance of training, Andy Turbefield AMIMI CAE, Head of Quality and Training at Halfords Autocentre, said:
"It's important we understand what type of training we need to give to our technicians. About two and a half years ago Halfords put together a technical training programme to help support and develop our technicians to do the MOT Tester training, and Electric/Hybrid training. This was all designed to motivate them by development.
"Across our support centre and auto centre network we have around 2,000 colleagues who range from technicians through to centre managers. In the early days it was all centred on making our technicians eligible to become MOT Testers, however over the last 12months we've put together a technical grading assessment where we graded over 1,000 technicians to tailor the training needs for each of our technicians."
MOT Testers can complete the MOT annual training and assessment at www.theimi.org.uk/mot.
Media enquiries
For media enquiries please contact:
Wendy Harrison,
HSL | Managing Director
Email: wendy@harrisonsadler.com
Tel: +44 (0) 2089 779 132
Mob: +44 (0) 7850 372 469