Published:

10:15, 28 Jan 2016

Updated:

13:15, 28 Jan 2016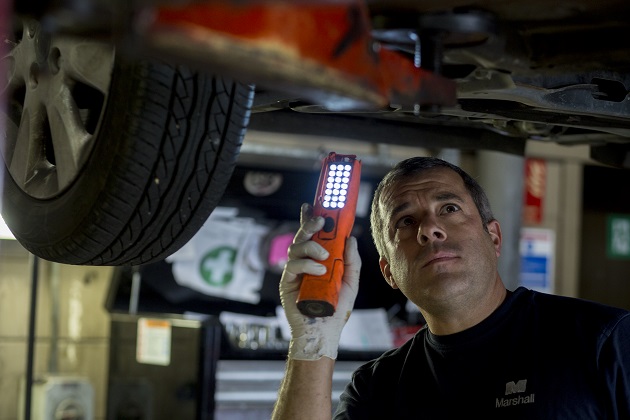 The current DVSA MOT tester scheme will soon be replaced by a new system that will ensure all testers are trained and equipped with the necessary skills to complete a vehicle's annual MOT.
The IMI is taking part in a pilot taking place across the UK in April 2016, which will be rolled out in three phases. From April, pilot volunteers who already offer in-house training to their staff will add the MOT tester and manager qualifications to their portfolio of courses.
Phase two and three, taking place throughout May and June 2016, will focus on larger training providers along with the remaining volunteers who will begin a provision of a paid for qualification.
IMI, the leading awarding organisation for automotive qualifications, will be delivering this new qualification for MOT managers and testers, along with continuing professional development (CPD) across the network of IMI Approved Centres.
The purpose of the pilot, with over 500 people expected to take part, is to ensure that the training providers are familiar with the course materials, as well as the general principles of the MOT test. This pilot will also make sure the training process meets DVSA requirements in producing well-informed testers who are able to meet the requirements of the qualification.
DVSA Head of Education Dave Easton said: "We're very excited about this pilot, as it represents a significant step-change in the way MOT managers and testers are trained. We believe that the step changes we've introduced with each tranche of training providers will allow us to perfect the overall delivery of new qualifications that will professionalise the roles of MOT managers and testers forever."
IMI CEO Steve Nash commented: "With over 600 Approved Centres IMI is equipped to help the motor trade make the most of this new scheme. IMI is committed to giving car owners the confidence that the vehicle technician carrying out their annual MOT has the right qualifications and training."
If the pilot is successful, all new MOT testers and managers will have to have this qualification before they can provide a testing service.
Media enquiries
For media enquiries please contact:
Wendy Harrison,
HSL | Managing Director
Email: wendy@harrisonsadler.com
Tel: +44 (0) 2089 779 132
Mob: +44 (0) 7850 372 469