Published:

09:23, 5 Sep 2017

Updated:

08:57, 11 Sep 2017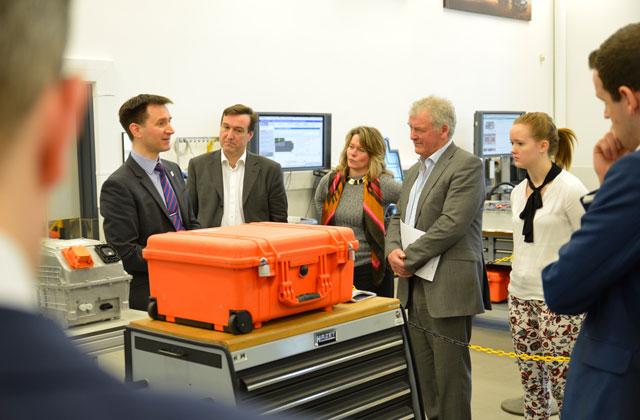 The latest data shows that electric and hybrid sales are experiencing record growth and 'dirty diesels' have taken a dive. However, according to the Institute of the Motor Industry (IMI) the EV revolution – and the £51bn contribution it is expected to make to the UK economy - is at risk if the government doesn't look at the bigger picture.
Though a record number of motorists are turning their backs on petrol and diesel engines, there is still a serious lack of infrastructure to support these vehicles. The IMI has found the UK has a 13:1 ratio of electric vehicles to charging points, and yet this is just one challenge to the government's ambitions.
The IMI also found that insurance costs can be 50% higher for electric and hybrid vehicles compared to petrol or diesels; a direct consequence of the fact only 1% of all technicians are currently trained to work safely on the high-voltage technology. Without government support this isn't set to improve, and the IMI believes that the UK will be overtaken by the rest of Europe if the government doesn't take immediate action.
Steve Nash, Chief Executive at the IMI, said:
"With almost all technicians currently trained to work on high-voltage technology working exclusively for manufacturers' franchised dealers, the UK will struggle to be a leading player in new vehicle technology if government don't build on the basic foundations such as the infrastructure and skills base to support motorists when they make the switch.
"With a new emissions test being introduced this month, government is clearly taking this matter seriously. A much needed investment in the charging infrastructure would, of course, set the UK apart from competitors across the globe. But it is essential that this financial support is spread further to support the service and repair sector, and in particular the independents, to gain the required knowledge.
"Government is back in office and a new transport committee is in place so the IMI will continue its campaign for the introduction of a licensing scheme for those working on electric vehicles. We've asked the government to contribute £30m to support the uptake of training in order to facilitate the requirements, and the IMI has a new Electric & Hybrid Vehicle qualification to support this."
Media enquiries
For media enquiries please contact:
Wendy Harrison,
HSL | Managing Director
Email: wendy@harrisonsadler.com
Tel: +44 (0) 2089 779 132
Mob: +44 (0) 7850 372 469