Published:

14:01, 14 Jul 2017

Updated:

08:54, 17 Jul 2017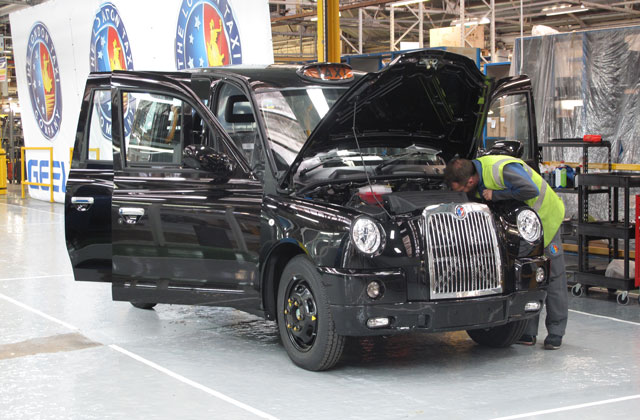 Employers of new apprentices now have a choice to move to the new Apprenticeship Standards which were introduced as part of a major government reform of apprenticeships. The Institute of the Motor Industry (IMI), the professional body for the automotive sector and approved Apprenticeship Assessment Organisation, is working with training providers and employers to secure the future of apprenticeships in the sector.
The IMI is working with training providers Remit Training and S&B, plus Calex, who are the first organisation to pilot a Motor Manufacturer Programme, in partnership with the London Taxi Company, to pilot the new Light Vehicle Apprenticeship Standard.
Mark Armitage, Head of External Quality & Assessment Services at the IMI, said:
"I had the pleasure of joining the team at Remit to observe the first group of Apprentices to undertake Gateway One on the new Light Vehicle Apprenticeship Standard. They have an amazing group of apprentices, and it's truly inspiring listening to some of the new behavioural measures.
"Hearing the feedback from the learners, their employers and the training team has allowed us to ensure the new Standards are fit for purpose ahead of the rollout later this year. I'd like to say well done to everyone involved with leading the way in this time of change."
Mick Pilling, Automotive Development Director at Remit Training, said:
"Last summer we took the decision to enrol a small group of apprentices on the new Light Vehicle Service and Maintenance Technician Standard and enhanced our training programme to meet the requirements.
"It was great to witness that first group of apprentices undertaking their Gateway One assessment at the end of June. They have learnt a lot during the first 12 months about the world of work and about the technical skills required in the motor industry. Our experiences in delivering the new programme and staging the first Gateway assessment will certainly prove invaluable as we roll out the programme this summer to significantly more employers and their apprentices. It is particularly exciting with new standards imminent in other disciplines that Remit are opening a new National Academy which will provide the best possible experience for apprentices in light vehicle, heavy vehicle, body, paint and parts."
Media enquiries
For media enquiries please contact:
Wendy Harrison,
HSL | Managing Director
Email: wendy@harrisonsadler.com
Tel: +44 (0) 2089 779 132
Mob: +44 (0) 7850 372 469