Published:

16:01, 1 Apr 2015

Updated:

09:48, 2 Apr 2015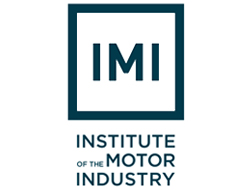 The IMI has announced that fleet management company ARI has returned to sponsor the IMI membership card. ARI is the largest privately held vehicle fleet management services company in the world. They have a workforce of more than 2,800 people, in offices throughout the U.S., Canada, Mexico, Puerto Rico, the UK and Europe, managing more than one million vehicles. The sponsorship deal will enable further development of the IMI membership model. This will ensure the IMI can continue to support automotive professionals to reach the highest possible standards in the sector.
IMI Membership is awarded on the basis of qualifications, career history and automotive industry experience and gives automotive professionals a route onto the IMI Professional Register. All IMI members commit to ethical working practices by signing the IMI's Code of Conduct and are required to complete CPD in order to maintain their grade and place on the Professional Register.
IMI CEO Steve Nash commented:
"IMI Membership and Professional Registration are at the core part of our organisation and the main way we recognise and support those working in the motor industry. It is therefore fantastic to have such a high profile sponsor in ARI return for a second year. Fleet management companies rely on skilled and professional automotive technicians to ensure their vehicles perform reliably and efficiently. We firmly believe our members represent the values necessary to support them in their goals. With both ARI and IMI's commitment to high standards we believe the partnership is a perfect fit."
Keith Allen, Managing Director, ARI UK, commented:
"ARI is pleased to sponsor the IMI Membership Card for the second year running. As one of the largest fleet management providers in the UK, we know the importance of working in partnership with those around us, which ensures that our services can be provided to those who need us. By working together with the IMI, we can continue to understand the ever-changing needs and requirements of the industry by helping to give its members a voice."
Media enquiries
For media enquiries please contact:
Wendy Harrison,
HSL | Managing Director
Email: wendy@harrisonsadler.com
Tel: +44 (0) 2089 779 132
Mob: +44 (0) 7850 372 469