Published:

14:04, 21 Nov 2016

Updated:

08:04, 6 Mar 2017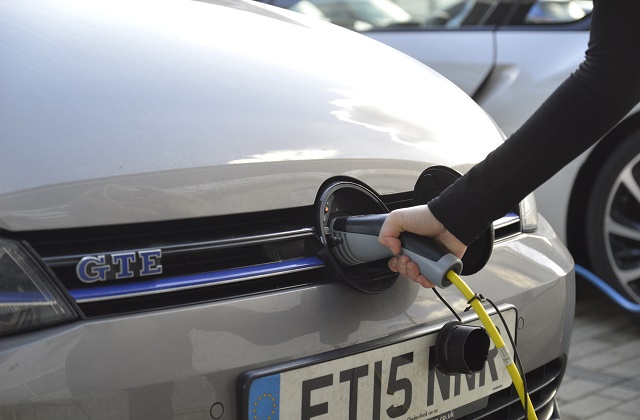 The IMI says the Government will need to spend a proportion of the £600m it has set aside to promote the uptake of low emission vehicles, on the technical skills infrastructure across the whole UK. It says the £40 million already allocated to cities to meet air quality and emission targets, and the Chancellor's goal of every new car and van being ULEV by 2040 will not work in isolation.
Research commissioned by the Institute of the Motor Industry (IMI), shows UK sales of electrified vehicles doubling since 2015, but despite this growth the number of qualified repairers in the UK remains at around 0.4% of the 250,000 mechanics working on cars and vans commercially.
There are serious health and safety issues for unskilled mechanics attempting to work on machines with 600 volts coursing through them.  The IMI says sales growth will stall unless small repair businesses are helped to make the investment in skills needed to provide consumers with choice and value for money. It will mean ordinary working people will be priced out of the ULEV market.  
Insurance premiums for electrified vehicles* are already 30-50% higher than diesel cars because of the lack of qualified repairers.  
Over 90% of independent garages say they would need to retrain existing technicians to undertake work on these electrified vehicles; it's clear that unless there is a proactive strategy from the Government to encourage this training the UK will not be able to support the growth of future car technology.
Steve Nash, IMI CEO, said:
"There are currently around 1,000 people qualified to work on high voltage electrics and they all work for the vehicle manufacturers.
"Without financial assistance, independent garages that make up 85% of the businesses operating in the service & repair sector will not invest in the training they need without certainty of a financial return. That means that their staff will either risk their lives working on unfamiliar systems that carry lethally high voltages, or they will simply refer everything back to the franchised dealers, reducing competition in the sector. I cannot imagine that either of those outcomes is likely to be palatable for the government"
The IMI research, On the Road to Sustainable Growth, by Professor Jim Saker, has been presented to the DFT consultation on proposed ultra low emission vehicle measures for inclusion in the Modern Transport Bill.
Media enquiries
For media enquiries please contact:
Wendy Harrison,
HSL | Managing Director
Email: wendy@harrisonsadler.com
Tel: +44 (0) 2089 779 132
Mob: +44 (0) 7850 372 469