Published:

16:53, 21 Mar 2018

Updated:

16:59, 21 Mar 2018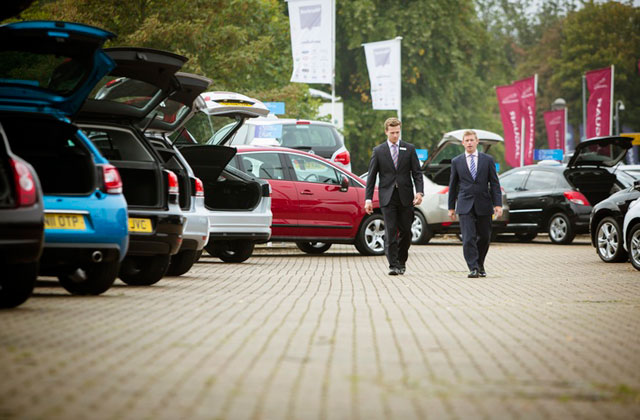 The Institute of the Motor Industry (IMI) has confirmed the new membership sponsorship that is helping to provide a platform for automotive professionals to develop their knowledge, whilst gaining recognition for their continued learning. The IMI remains committed to supporting its members who wish to achieve the highest standards in the sector.
Gallagher, the global insurance broker, risk management service and consulting firm employs more than 4,500 people in the UK. Through a regional UK network of customer-focused branches in more than 50 locations, Gallagher offers tailored insurance programmes and coverage for both UK and international clients.
GaraShield is a state-of-the-art system that protects garage owners, technicians and drivers, as well as protecting the reputation of the industry. It helps vehicle service and repair companies to comply with a variety of procedures, particularly in situations that could result in damage to property or endanger life. In doing so, GaraShield also provide real-time auditing, recording and reporting of data and media.
Steve Nash, Chief Executive of the IMI, said:
"It gives me great pleasure to welcome on-board both Gallagher and GaraShield Ltd as our new IMI Membership sponsors. Our membership community provides individuals with a global platform through which they can demonstrate their professionalism. Being able to display IMI post-nominal letters denoting membership grade with a membership card and certificate, having the opportunity to stay connected with the latest industry news through multiple media channels and exclusive platforms - plus the opportunity to take advantage of exclusive training discounts are just some of the benefits of being an IMI Member.
"Advances in automotive technology are transforming our industry, and this will bring new and exciting career opportunities for those that can demonstrate their professionalism and dedication to continuous learning.  Being an IMI Member, using the letters behind your name and carrying the membership card assures customers and employers that you are just such an individual."
Andrew Allinson, Marketing Business Partner of Gallagher, said:
"For over half a century, our dedicated Automotive Insurance Team have helped motor trade businesses to choose from a wide range of cover at a competitive price. Our specialists understand that no two companies are the same, and pride themselves on taking the time to understand each and every organisation.
"We work with specialist underwriters to help you have access to an insurance policy backed by quality services. Whether it's day-to-day protection, or cover for the wide range of trade-specific potential liabilities faced, Gallagher is a true risk and insurance partner. "
View Gallagher's website here.
Matt Skeggs, Director of Garashield Ltd, said:
"GaraShield has affiliated with the IMI because of a shared determination to improve standards in our industry - with a focus on safety critical procedures, current competence and training. Our system has been developed specifically to meet the emerging requirements for appropriately qualified technicians to perform work to known standard and, most importantly, collect evidence of having done so.
"What makes GaraShield different is that we have been able to do this right at the point the work is being carried out, and without requiring large scale changes in normal workshop activity."
View GaraShield's website here.
Media enquiries
For media enquiries please contact:
Wendy Harrison,
HSL | Managing Director
Email: wendy@harrisonsadler.com
Tel: +44 (0) 2089 779 132
Mob: +44 (0) 7850 372 469