Published:

14:27, 2 Feb 2017

Updated:

14:43, 2 Feb 2017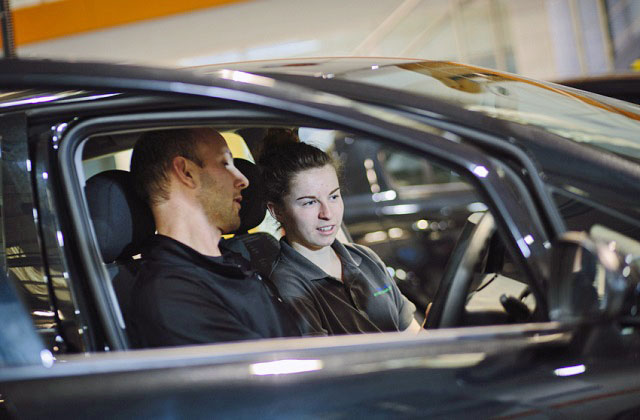 Employers and trainers have just four months to go before the Apprenticeship Levy comes into effect and the race to get onto the new Apprenticeship Standards is causing uncertainty amongst the sector. The government has been failing to communicate information on the new system and a lot of employers, trainers and assessors are feeling unprepared for the changes.  
Fearful that this uncertainty might leave the sector short of the new talent it desperately needs during a time of rapid technological change, the IMI has already attempted to bridge the gap with a comprehensive brief on its website and by conducting a live pilot of the new apprenticeships in training centres across the UK.
The temporary appointment of Mark Armitage as Senior Apprenticeship Manager is designed to keep the wheels of the industry moving by providing strategic advice and practical assistance for businesses on how best to use their training funding pot from the Levy, as well as providing expert knowledge to enable IMI centres deliver their educational commitments in this changing environment.
New Apprenticeship Standards currently available in the sector are for Light Vehicle (Level 3), Heavy Vehicle and Bus and Coach. Mark will be coordinating IMI's assistance to employer groups involved in creating new schemes for other work areas like Body & Paint and Light Vehicle Level 2.
Mark Armitage takes on this temporary role after a couple of years as UK Business Development Manager for the IMI. His career credits include training and development management at the RAC, Ford and Skillnet.
Commenting on the changing environment, Mark Armitage, IMI's new Apprenticeship Manager said:
"Skills shortages and the post Brexit economic fragility pose serious risks to the motor industry.  Our sector is worth £154 billion a year and the economy needs it to be firing on all cylinders.
"The government hasn't helped the situation with a haphazard overhaul of vocational education in the midst of an economic maelstrom. I'll be setting out on the task of helping businesses find their way through the changes and the IMI hopes to bring a sense of calm to the chaos.
"My mission in this role is to provide the best talent to the industry and the highest quality support to our training partners and the businesses they work with during the transitional period."
The IMI launched its new Apprenticeship for Light Vehicle Service and Maintenance in October to coincide with the final apprenticeship funding plans published by the government. The IMI will continue to work closely with businesses across the sector to design a well-rounded product, which includes gateway assessments, an eLogbook and an online behaviour assessment tool.
Media enquiries
For media enquiries please contact:
Wendy Harrison,
HSL | Managing Director
Email: wendy@harrisonsadler.com
Tel: +44 (0) 2089 779 132
Mob: +44 (0) 7850 372 469