Published:

09:12, 15 May 2014

Updated:

14:57, 15 May 2014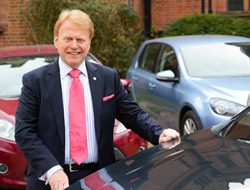 The Institute of the Motor Industry (IMI) has revealed intentions to develop its overseas business and diversify its service offering in a new three year strategic plan set to run from 2014 to 2017. At the heart of the strategy is the reintegration of IMI and IMI Awards, which will allow the organisation to develop new and existing services, as well as opening avenues for the IMI to increase operations in the international market. IMI Awards has grown to attain a dominant position in the sector as its leading automotive awarding body with a current market share in excess of 80%.
Membership will play a large part in the IMI's new strategy, with a robust offering for the international market (where demand for UK based qualifications and recognition is high) being developed over the next year. Also in place are plans to connect IMI Awards learners with IMI membership, opening up a new market of between 50,000 and 70,000 individuals each year. It is thought this will lead to a significant increase in market presence of the IMI's Professional Register.
Last month, in a first step towards the new diversification strategy, the IMI announced the acquisition of Automotive Technician Training (ATT), an e-learning company with a presence in over 200 colleges in the UK and contracts in a number of foreign countries. The deal offers valuable opportunities to broaden access to the IMI's qualifications and accreditations. The IMI has already moved to capitalise on opportunities in the Malaysian automotive sector, having signed a Memorandum of Understanding with the Malaysian government to help raise standards in the sector earlier in the year.
Discussing the new strategy, IMI CEO Steve Nash commented:
"The new look  IMI will apply all of its considerable skills to support the automotive retail sector with flexible, adaptable solutions - blending qualifications, accreditations, membership, professional registration and quality assured awards to meet the demands of the intensely diverse sector we operate in, both in the UK and overseas.
For the past three years the IMI has been heavily focused on government funded activities. This has left us with a number of assets and considerable knowledge which will allow us to deliver key support to the automotive retail sector going forward. The Institute's new strategy will focus on leveraging this situation to create an independent, commercially focused organisation."
IMI Awards employees were reintegrated with IMI staff in April and the IMI is currently undertaking application to gain awarding body status in its own right – with an aim to complete by early 2015.  In the meantime IMI Awards will continue to exist until such time as the IMI is able to take over the awarding function.
Media enquiries
For media enquiries please contact:
Wendy Harrison,
HSL | Managing Director
Email: wendy@harrisonsadler.com
Tel: +44 (0) 2089 779 132
Mob: +44 (0) 7850 372 469