Published:

14:47, 20 Oct 2014

Updated:

14:50, 20 Oct 2014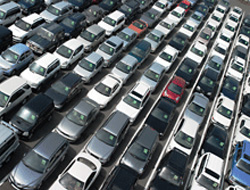 The Institute of the Motor Industry (IMI) is calling on Government to license the automotive retail sector, as it releases new consumer research that shows an underlying ignorance about the qualifications required for anyone to work on a motor vehicle.  
Three quarters (71%) of motorists surveyed by the IMI said that they believe anyone working on a car commercially would have a license to do so.  However, there is currently no regulation on individuals in the motor industry. 59% of drivers said they wouldn't let anyone work on their car that didn't know what they were doing, but only 10% knew how to check a technician's qualifications.
IMI says UK consumers are completely unaware of how vulnerable they are. They believe the Government is taking care of their safety and their rights, but they have a level of trust in their service provider, which may be entirely groundless.
Steve Nash, CEO of the IMI said, "The majority of motorists choose a garage or mechanic without sufficient information to verify their competence to do the job.    And this is a serious cause for concern as data from Brake, the road safety charity, reported that there were over 3,000 crashes in Britain were caused by vehicle defects as a result of inadequate maintenance in 2011.
"The proliferation of hybrid vehicles and complex driver assist systems has already increased the skills requirements for effective and safe working on modern vehicles. But currently there is no industry-wide license in place to ensure service technicians are properly qualified.  And without the proper training, car mechanics are increasingly putting themselves and motorists at risk.
"The template for licensing already exists IMI Accreditation and our Professional Register, so there is no excuse for the Government to delay. Yet, by our calculations there are 148,000 mechanics whose skills and current competence we cannot verify. It is vital that this issue is addressed as quickly as possible."
The IMI studies of 2,600 British driving licence holders show a level of confusion regarding the current Regulations.  They also show the public do not posses the necessary knowledge to make informed decisions about who they choose to work on their car or how much they should be paying.
With 90% of the trade in favour of licensing, the IMI is seeking meetings with the leaders of all the main political parties ahead of the General Election in order to push forward the case for licensing.  It has also received the 'in principle' support of several major companies and organisations including REMIT, AutoGlass, Inchcape UK, John Clarke Motor Group and TrustFord.
Research conducted through Vital Research & Statistics to 2,000 adults with a driving license – September 2014 and by BMG Research** to 600 adults in July 2014.
Does licensing exist in the motor trade?
| | |
| --- | --- |
|   | % |
| I would never let anybody work on my car who didn't have a licence to do so. | 39% |
| I would never let anybody work on my car who had didn't know what they were doing. | 59% |
| I actively check whether car mechanics have a licence to work on my car before putting it into a garage. | 10% |
| I would not let my loved one get their car serviced by an unexperienced team of mechanics. | 34% |
| I would never forgive myself if something happened to my loved one when driving an unsafe vehicle. | 43% |
| I choose a garage because of it's convenient location ** | 80% |
| I was not aware that there is no requirement for a license to work on a car** | 71% |
- END -
Media enquiries
For media enquiries please contact:
Wendy Harrison,
HSL | Managing Director
Email: wendy@harrisonsadler.com
Tel: +44 (0) 2089 779 132
Mob: +44 (0) 7850 372 469