Published:

09:53, 21 Apr 2017

Updated:

10:02, 21 Apr 2017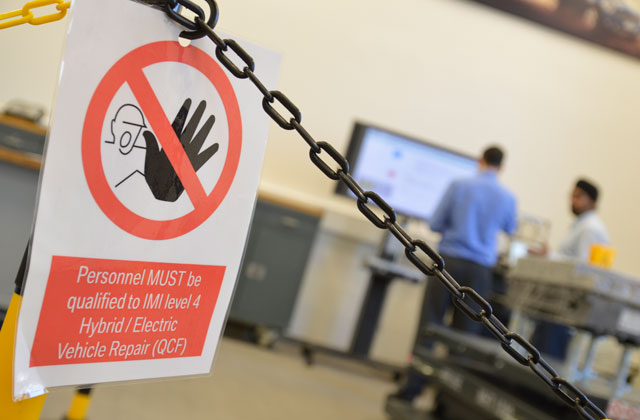 As part of the IMI's evidence, which largely focuses on the lack of trained technicians available to maintain and repair electric vehicles plus the cost of purchasing them, the IMI has supplied a series of recommendations to consider before government finalises the Bill.
 
In particular it has outlined the need for government to ring-fence £30 million of its allocated investment, to put towards the skills development of those currently working in the sector in order for the market to remain open and competitive. Furthermore it's been recommended that the National Grid may need significant investment to ensure that it can support the additional charging required when the use of electrically charged vehicle grow. Hydrogen technology is likely to be part of the next evolutionary stage in the technology to support the Government's ambitions to be Carbon neutral.
Steve Nash, IMI CEO, said:
"As technology advances so does the need for standardisation of competencies, particularly for the automotive sector. To maintain public confidence, the IMI believes that a process of continuous professional development is needed.
"We've also recommended to government that an industry supported compulsory licence to practice, as along the same lines as that used by Gas Safe, is put in place for anyone who wishes to work or currently works on hybrid and electric vehicles."      
Media enquiries
For media enquiries please contact:
Wendy Harrison,
HSL | Managing Director
Email: wendy@harrisonsadler.com
Tel: +44 (0) 2089 779 132
Mob: +44 (0) 7850 372 469