Published:

10:30, 11 Dec 2012

Updated:

15:49, 5 Aug 2013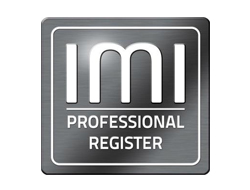 11 December 2012
Established in 1920, the IMI is the leading professional association for individuals working in the retail automotive sector. From April 2013, it is these professionally registered people that will appear on a public-facing register as they have demonstrated the proven skills, knowledge and competence to work in their chosen field of expertise.
The register will allow members of the public to search for qualified and accredited individuals working in businesses in their local area. The public will also gain comfort in the knowledge that all registered professionals have signed up to an ethical code of conduct.
Linda Stansfield, Chief Operating Officer at the IMI said: "With continually complex, evolving technology and changes in the core make up of vehicles today, it is vitally important to note that there is a commitment from all registered professionals to understand and keep pace with these changes. This includes all levels of professionals in the sector, from technical to management positions."
To support the register, the IMI has spent the last year developing a portfolio of Continuing Professional Development (CPD) partnerships to ensure professionals in technical, non-technical and management roles within the industry have access to flexible, affordable quality training, including manufacturer level programmes.  At present the portfolio includes courses from Mercedes-Benz, SCANIA and Jaguar Land Rover, as well as a host of specialist automotive training providers including Calex UK, PAR Training and the University of Hertfordshire.
The professional register, backed by the UK Commission for Employment and Skills (UKCES), is central to the IMI's vision for the UK automotive retail industry.  It aims to help the sector improve its image by changing public perception, as well as increasing consumer confidence by ensuring that the industry has a skilled, competent and professional workforce.
The IMI is urging individuals and businesses in the retail automotive industry to commit to the voluntary licence to practise and promote their involvement in the scheme. Joining the professional register will give individuals working in the sector the opportunity to demonstrate they have the right skills, knowledge and competence to their customers and colleagues. To find out more, watch the short animation created by the IMI www.imiregister.org.uk
For media enquiries please contact:
Simon White, IMI PR Manager
E: simonw@theimi.org.uk
T: 01992 511521
M: 07889 630 803
Media enquiries
For media enquiries please contact:
Wendy Harrison,
HSL | Managing Director
Email: wendy@harrisonsadler.com
Tel: +44 (0) 2089 779 132
Mob: +44 (0) 7850 372 469