Published:

13:16, 26 Sep 2013

Updated:

10:35, 13 Jan 2014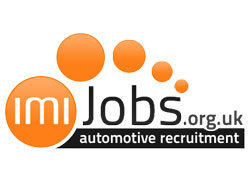 The Institute of the Motor Industry (IMI) has added a new automotive specific jobs website "IMI Jobs" to its suite of career resources. The new website aims to be a one stop shop for individuals looking to enter or further their careers in the motor industry and also provides a platform for automotive companies looking to advertise roles directly to individuals with automotive experience.
IMI Jobs will run alongside and complement the IMI's careers website www.autocity.org.uk, which currently includes resources and communities for automotive apprentices as well as young people looking to enter the motor industry. The IMI also hopes that its' jobs website will provide a logical place for individuals on the Professional Register to research their next career move.
Speaking about the launch of IMI Jobs, IMI CEO Steve Nash commented:
"As a key player in the automotive retail sector and the only professional body for individuals working in the industry, it seems logical that the IMI should also be the place to go for automotive jobs and careers. We already have a significant presence in the sector in terms of careers information, advice and guidance, so it was an obvious decision for us to extend this to provide job listings for people looking to enter the industry or further their careers. IMI jobs will also give us the opportunity to provide a further service to the sector in terms of helping companies to advertise vacancies and getting the right people to fill their recruitment needs."  
View job listings
IMI Jobs can be found at www.imijobs.org.uk and already boasts over 4000 jobs listings specific to the automotive sector.
Advertise on IMI jobs
If you are interested in advertising job vacancies on the site please contact Advertising (comms@theimi.org.uk).
Media enquiries
For media enquiries please contact:
Wendy Harrison,
HSL | Managing Director
Email: wendy@harrisonsadler.com
Tel: +44 (0) 2089 779 132
Mob: +44 (0) 7850 372 469