Published:

15:56, 2 Jul 2013

Updated:

15:58, 2 Jul 2013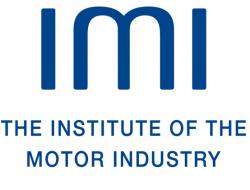 The Institute of the Motor Industry (IMI) has announced enhancements to its membership benefits aimed at automotive technicians and trainers.  In a partnership with Auto Industry Consulting Ltd (www.autoindustryinsider.com), the IMI will publish quarterly technical updates exclusively for members who hold its Certified Automotive Engineer (CAE) and Advanced Automotive Engineer (AAE) awards.  Topics will include emerging technologies and how significant changes in the makeup of vehicles will impact on modern vehicle service, maintenance and repair practices.  The updates aim to help IMI members respond to rapidly-changing technological developments and best practice.
The partnership announcement comes on the back of the launch of the IMI's Professional Register which aims to act as a voluntary licence to practice for the retail automotive sector and promotes the professional status of IMI members and ATA accredited individuals through its public facing element.
Steve Nash, the IMI's Chief Executive, said: "The automotive sector is rapidly advancing in terms of both technology and customer demands.  Faced with these challenges, it is vitally important the IMI's membership offering constantly evolves in order to remain relevant to people working in the sector.  Working with automotive experts such as Auto Industry Consulting ensures that we can provide a valuable service to IMI members and sits perfectly with our aim to promote and encourage skills development in the sector.  We look forward to seeing the benefits our members will gain from this new partnership."
Ben Cardy, Commercial Director of Auto Industry Consulting, said: "Auto Industry Consulting is delighted to be working in partnership with the IMI on this programme. The need for professionals within our industry to obtain the very latest technical information has never been greater, and for IMI Members to have access to Auto Industry Consulting's experience and knowledge via these technical updates and webinars will, I am sure, supplement the many existing benefits of IMI Membership."
To find out more about IMI membership visit www.theimi.org.uk.  To view the IMI's Professional register visit www.imiregister.org.uk.
Media enquiries
For media enquiries please contact:
Wendy Harrison,
HSL | Managing Director
Email: wendy@harrisonsadler.com
Tel: +44 (0) 2089 779 132
Mob: +44 (0) 7850 372 469