Published:

12:47, 2 Jun 2017

Updated:

11:09, 5 Jun 2017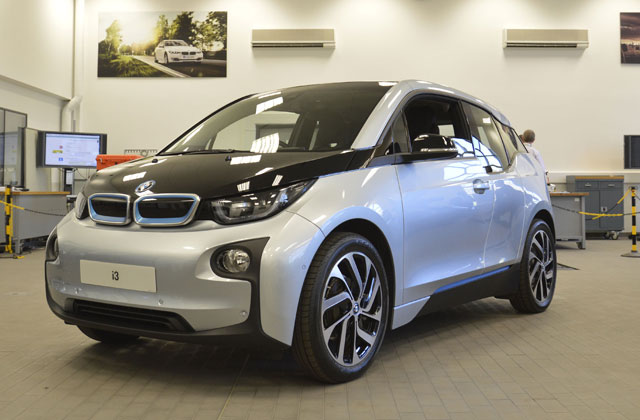 Whichever party comes into power on 9th June, one thing is for certain - they will have to address the environmental challenges facing the country. In their manifestos, each party has shed light on their plans to improve air quality or reinforce the number of electric and hybrid vehicles on our roads. The IMI has been highly vocal in making the government aware that it will need to invest money in creating the right infrastructure for the greater adoption of electric and hybrid vehicles, as well as training support for technicians working on these vehicles.
Steve Nash, Chief Executive at the IMI, said:
"The IMI has mounted a concerted programme of communication to politicians from all parties about the importance of underpinning the electric vehicle infrastructure with the right training and accreditation for the technicians who will work on those vehicles in the future. Without that commitment, no matter how many charging points are installed, insurers will still see electric vehicles as high risk, and that means premiums will remain high, undermining take-up in any serious way.
"A commitment to licensing those who work on electric vehicles will also ensure the safety of those working on these vehicles.
"Also tackling the environmental challenges is how the new government will address current consumer concerns about diesel. A scrappage scheme for the older diesel vehicles is already on the cards - and I think it would be right for this to be sustained by the new government. However, the government also needs to help road users of all sorts - from drivers to passengers and pedestrians - understand that not all diesel is bad.
"Which brings me on to the emergence of new motoring technologies.  Will the Technology and Aviation Bill continue to be pursued by the new government? I would have thought likely because there is no hiding from the groundswell of support for connected and autonomous motoring technologies. But, again, there has been a lack of recognition of the lack of skills currently available to support these emerging innovations in motoring.  
"So we would very much hope that the new government will put investment in training on these new technologies higher up the agenda.  As technology advances, so does the need for standardisation of competencies and to support this in the automotive sector, we believe a process of continuous professional development is essential.  
"And that takes me to my final point. Bringing fresh blood into the sector is also crucial and with the new format of Apprenticeships now underway, I think there are some positive signs. But more work needs to be done to get a message out to parents and educators that the automotive retail sector is a great place for young people to start their working life."
Media enquiries
For media enquiries please contact:
Wendy Harrison,
HSL | Managing Director
Email: wendy@harrisonsadler.com
Tel: +44 (0) 2089 779 132
Mob: +44 (0) 7850 372 469