Published:

10:21, 13 Mar 2020

Updated:

10:15, 17 Mar 2020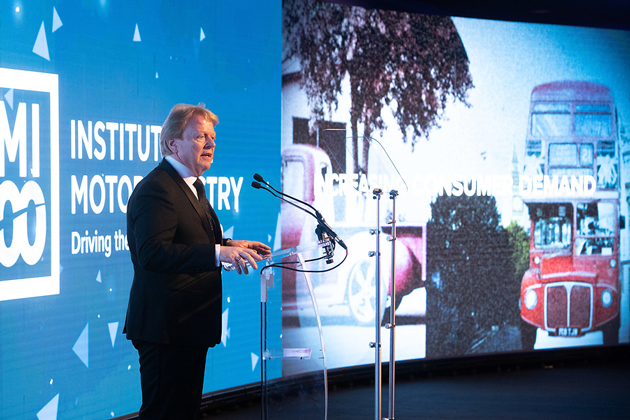 "As the automotive retail sector's professional body we are massively attuned to the changes taking place that are affecting all our members", said Steve Nash, CEO of the IMI. "That said, I'm constantly overwhelmed and reassured by the dynamism of individuals, both new and established, who are more than able to tackle the obstacles thrown their way. There are some real movers and shakers amongst this year's winners and we're all really looking forward to seeing how they will continue to contribute to the automotive industry in the future."
The winners of the IMI Recognition Awards are:
Apprentice of the Year
Robert Pallant-Bright of Lookers Ford Braintree has already picked up Gold at WorldSkills UK Live and is the Ford Apprentice of the Year.  Demonstrating hard work and commitment in completing his Level 3 Light Vehicle Advanced Apprenticeship, he justly lifts the IMI award too.
Full-time Student of the Year
Naim Ahmed who studies at Cardiff and Vale College is on target to complete his extended Diploma in Vehicle Refinishing despite having his learning content relayed to him in sign language by a dedicated signer.  He is 'a first-class role model to all learners', according to his tutors.
Naim also received the FMI Bursary which is an initiative introduced to recognise a worthy Outstanding Achievers Awards winner - by financially supporting their career progression through funding training and further development. The bursary allows students that are excelling, to get the extra support to help them succeed to the best of their ability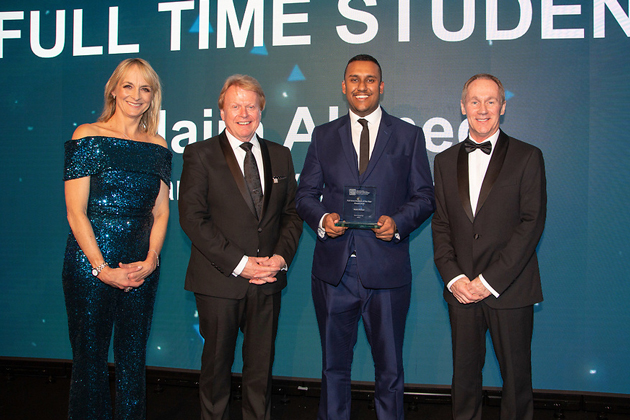 Naim Ahmed receives the Full-time Student of the Year Award from IMI SEO, Steve Nash
The Patron's Award: Championing Diversity in Automotive
Hayley Pells FIMI CAE.  Owner of Avia, Pells is an industry advocate who campaigns tirelessly for gender equality and industry issues close to her heart.  Forward-thinking, she even persuaded the Welsh government to fund EV and hybrid training through her local college.
Contribution to the work of the IMI
Andy Moore FIMI AAE is the deserved winner who has successfully promoted the values of the IMI via championing skills competitions and training, developing the presence of the IMI in China and fundraising for vital causes.
Outstanding Contribution to the Motor Industry
Gary Tucker FIMI Managing Director of Network Training Partnership wins this award.  Gary has, over the course of his remarkable career, inspired wide-ranging change in training provision for roadside recovery industries, increasing proficiency and safety for all.
Sue Brownson Award for Outstanding Leadership in Automotive
Ian Callum CBE scoops this title as an inspiration to all through his brilliant automotive design career which has seen him bring icons such as the Aston Martin DB9 and Jaguar I-PACE to market.
Partner of the Year
There is a perfectly synergistic partnership between Lucas-Nuelle Group and the IMI. Their state of the art training equipment and facilities, together with the IMI's extensive recognition solutions have enabled both organisations to jointly open up many opportunities internationally and, more recently, in the UK too.
Honorary Fellowship
Richard Parry-Jones CBE is rightly bestowed with the highest lifetime award the IMI can give.  Last year Parry-Jones was honoured with the Sue Brownson Award in recognition of outstanding leadership. The former Vice President for Global Product Development at Ford now becomes an Honorary Fellow, in recognition of the positive worldwide impact his work has made on the industry, its workers and consumers alike
Media enquiries
For media enquiries please contact:
Wendy Harrison,
HSL | Managing Director
Email: wendy@harrisonsadler.com
Tel: +44 (0) 2089 779 132
Mob: +44 (0) 7850 372 469