Published:

15:40, 8 May 2018

Updated:

09:59, 5 Jun 2018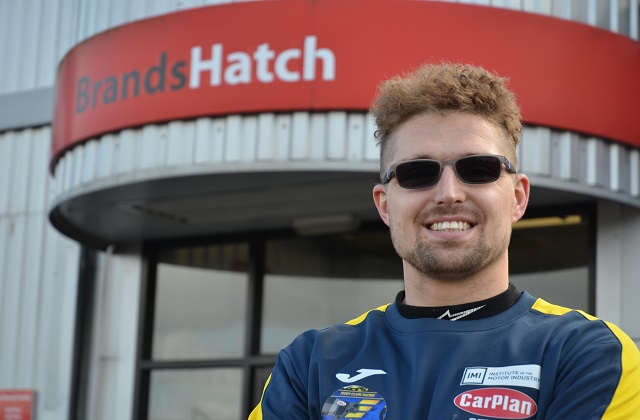 Competing for BC Cars in a Mazda MX5, Clark will be the focus of a new series of films launching on IMI Channel1, where members can follow his journey throughout the upcoming race season.
Whilst campaigning for greater awareness of automotive careers amongst young people, the IMI continues to support local schools and colleges – and talented members like Teddy – to help provide information on the variety of job opportunities available in the motor industry.
By providing free and exciting careers resources to education centres, the IMI continues to lead the way on behalf of the industry to find innovative and meaningful ways to engage with our future workforce.
Teddy Clark, BRSCC Championship driver, said:
"The IMI has allowed me to fulfil a lifelong dream - not only have they supported me and my passion but enabled me to be educated and pursue opportunities, which are few and far between. The journey has only just begun and I feel rather pleased and confident that the IMI will be with me every step of the way!"
Nick Newman, Head of Marketing and Communications at the IMI, said:
"We are delighted to announce our support to Teddy Clark ahead of his race season. We'll be following his journey over the coming months and capturing behind-the-scenes footage, from the pits to the podium. We'll be sharing the content on IMI Channel1 so our members can follow the Teddy's journey.
"It's important for us as a membership organisation to be supporting members like Teddy, and we look forward to sharing the racing highlights over the coming months."
Media enquiries
For media enquiries please contact:
Wendy Harrison,
HSL | Managing Director
Email: wendy@harrisonsadler.com
Tel: +44 (0) 2089 779 132
Mob: +44 (0) 7850 372 469