Published:

12:14, 9 May 2019

Updated:

12:37, 13 Jun 2019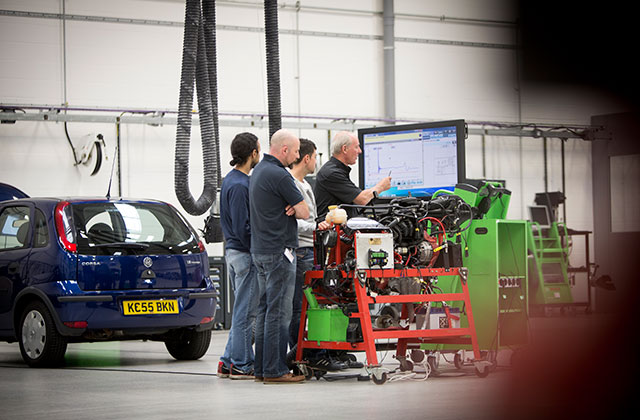 Thatcham Research has today provided clarity on how to manage vehicle repairs involving ADAS, such as Autonomous Emergency Braking (AEB) and Adaptive Cruise Control. Steve Nash, CEO of the IMI believes this step underlines the importance of the motor retail sector being effectively equipped to manage the advancing automotive technologies now more prevalent on UK roads.  
Steve Nash, CEO of the IMI said:
"More than 10% of vehicles on the road today are fitted with AEB, equating to some 4 million cars. But whilst this new technology is now becoming commonplace, it is often difficult for a motorist – or their insurer – to know that a chosen garage or repair shop has the right skill set to carry out repairs and meet manufacturer tolerances. As a result the insurance sector is keen to ensure that organisations involved in accident and windscreen repair have the right skills to ensure that vehicles are repaired in line with manufacturer tolerances.
"The IMI has been championing the setting of standards to ensure that technicians are appropriately qualified to work on vehicles involving ADAS as well as electrified vehicles through the IMI TechSafe banner. We also launched last year an IMI ADAS Accreditation to help ensure technicians have the expertise to work with ADAS features in vehicles, protecting the safety of drivers when this technology is activated."
The IMI ADAS accreditation has been designed and developed in partnership with key industry organisations including Thatcham Research.  By doing this, the IMI has ensured that the new accreditation is fit for purpose - effectively raising standards in ADAS.
"Motorists need to have the peace of mind that repairs undertaken after an accident are done so that ADAS technology remains wholly effective", concluded Steve Nash. "We are therefore urging motor retailers and garages, accident repair shops and windscreen repair businesses to invest in continuous training to make sure their technicians are equipped with the right skills to be able to handle this new and rapidly evolving technology. IMI ADAS Accreditation helps to establish a recognised mark of quality for those needing to demonstrate their competence to safely work with ADAS."
Media enquiries
For media enquiries please contact:
Wendy Harrison,
HSL | Managing Director
Email: wendy@harrisonsadler.com
Tel: +44 (0) 2089 779 132
Mob: +44 (0) 7850 372 469