Published:

12:52, 20 Jan 2016

Updated:

09:20, 22 Jan 2016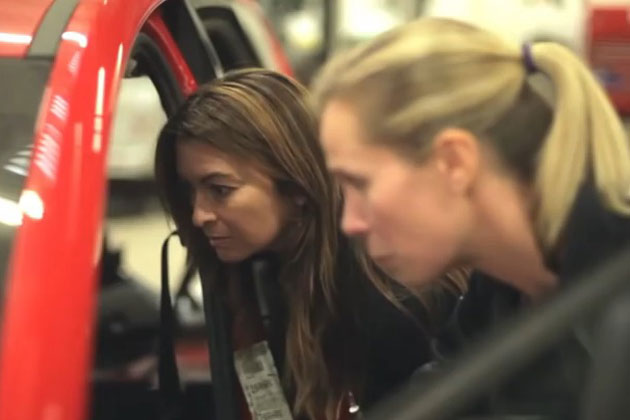 IMI, the professional body for individuals working in the retail motor industry, set up an online campaign featuring female vehicle technician, Vicky Kempton, and BBC TV's Formula 1 host, Suzi Perry, highlighting the importance of drivers carrying out basic vehicle checks, including tyre pressure, engine oil and tyre tread.  
The campaign also included a makeover of the IMI Professional Register website to ensure the online public database provided enough information to help drivers find their local professional, including directions and contact details. This campaign helped raise awareness of trained technicians in the industry, and reached 80 million people through radio, print and website hits.
The Association Excellence Awards were set up in 2015 with more than 40 Professional Association leaders and 300 Association professionals coming together to recognise exceptional achievements in trade and professional bodies. Awards for the Best PR Campaign, Best Membership Engagement and Best Networking Event will be presented in London next month (26th February).
Steve Nash, IMI CEO, said, "We're extremely pleased to be recognised for our PR campaign that highlights both women working in the motor industry, as well as our online searchable database that helps drivers find properly trained reliable and trustworthy professionals to fix their vehicles."
"It's an extremely exciting time at the IMI as we're working with ITN Productions to produce a programme highlighting the diversity of the motor industry and the fantastic career opportunities it offers.  This will include…amongst many other aspects….focus on electric cars and classic vehicles, along with the high quality training we provide within the sector and the skills needed to support an industry worth £152 billion per year."
IMI is also launching a campaign in March 2016 for a license to practice for motor vehicle technicians.  This is aimed at protecting employers' investments in the skills required to maintain the next generation of vehicles and to differentiate the professional from the unprofessional in a currently unregulated sector.
 
Media enquiries
For media enquiries please contact:
Wendy Harrison,
HSL | Managing Director
Email: wendy@harrisonsadler.com
Tel: +44 (0) 2089 779 132
Mob: +44 (0) 7850 372 469