Published:

10:47, 26 Jul 2017

Updated:

12:20, 26 Jul 2017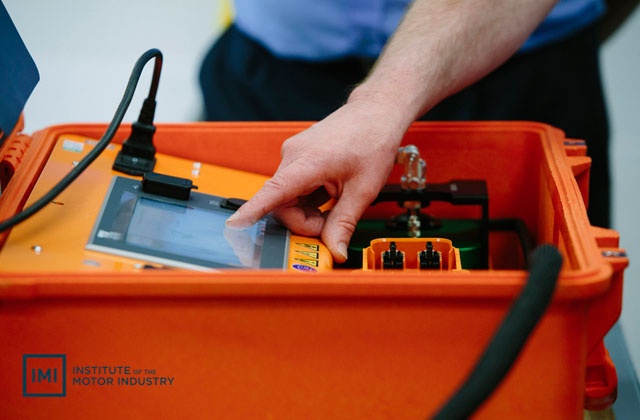 Though an increasing number of motorists are choosing to switch to electric and hybrid alternatives, the number of charging stations has only grown by 16% since last year and technicians trained to work safely on the high-voltage technology remains at 1%. The IMI says Britain will fail to remove diesels and petrol's and in turn improve air quality, if significant investment isn't made to the number of charging stations across the UK. Furthermore, the IMI found insurance costs for ultra-low emission vehicles can be up to 50% higher than for petrol or diesels equivalents and warns these won't become more competitive until more people are qualified to work on them.
The IMI believes that the UK will fail to keep up with the global competition for the adoption of ultra-low emission vehicles (ULEVs) if the charging infrastructure isn't drastically improved - and more technicians are given the training required to service these high powered vehicles. A government-commissioned report** estimates that the new vehicle technologies could contribute £51bn to the UK economy by 2030.
Steve Nash, Chief Executive at the IMI, said:
"Today's announcement shows the government are all stick and no carrot - much more needs to be done if the UK is to realise the £51bn contribution from new vehicle technologies that the government is pursuing by 2030. That is contingent upon the UK being a leading player, but we must start with the basics by ensuring that we have the infrastructure and skills base to support motorists making an easy transition from petrol and diesel to electric and hybrid. A greater and more rapid investment in the charging infrastructure and financial support to help those working in the service & repair sector, most particularly the independent operators, to gain the skills to work on the new technologies.
"The IMI is continuing its campaign for the introduction of a licensing scheme for those working on the high voltage vehicles, and we've asked the government to contribute £30m to support the uptake of the necessary training.  In order to facilitate this and help clarify the competencies required for working on these vehicles, the IMI has launched a new Electric & Hybrid Vehicle qualification along with the appropriate support materials."
Media enquiries
For media enquiries please contact:
Wendy Harrison,
HSL | Managing Director
Email: wendy@harrisonsadler.com
Tel: +44 (0) 2089 779 132
Mob: +44 (0) 7850 372 469