Published:

09:02, 21 Oct 2013

Updated:

09:15, 21 Oct 2013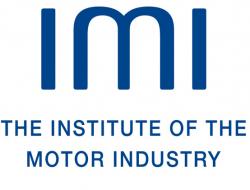 The Chief Executive of the Institute of the Motor Industry (IMI), Steve Nash and Alan Mackrill, Managing Director of awarding organisation, IMI Awards, have embarked on a mission to Malaysia this month to meet with key automotive organisations and share how vocational training and accreditation can positively influence Malaysia's automotive industry – from manufacturing and assembly through to retail and servicing.  The mission will spearhead plans to develop a stronger presence for IMI Awards in Malaysia, delivering industry-leading qualifications developed in line with emerging technologies.
"Malaysia's retail motor industry has significant potential to grow and contribute to the country's overall automotive industry if it stays in step with the government's call to upgrade the skills and capabilities of the existing workforce", said Steve Nash, CEO of the IMI.  "Considering Malaysia's rapid economic development and high purchasing power, there is a huge potential for growth especially in the after-sales sector as consumers need assistance to maintain the use of their purchases.
"We have been working with our partners in the country for a number of years and look forward to meeting with some of Malaysia's key automotive employers on this forthcoming trip."
"IMI Awards has ambitious plans to expand our existing approved centre network in the region, where we already partner with 20 centres" added Alan Mackrill, Managing Director, IMI Awards.  "We believe there is the potential to double in size over the coming years in Malaysia and Thailand as well as extend our reach further into South East Asia, cementing our position as the leading internationally-recognised automotive awarding organisation."
The mission will encompass meetings with some of Malaysia's key automotive employers, including Dato' Samson CEO of Nasim Sdn Bhd, Peugeot distributor for the region; and Dato' Ben Yeoh, CEO of Bermaz, the key Mazda Distributor.
Steve Nash and Alan Mackrill will also meet with the Malaysian Ministry of Education to discuss plans to support the Ministry's Hybrid / Electric training.
IMI Awards is the UK's leading automotive awarding body that works to help improve professional standards for the retail motor industry.  Its qualifications are designed to demonstrate skills and competence in both technical and non-technical disciplines that are relevant and sector-specific, fundamental for career and industry development.
IMI Awards initially established a presence in Malaysia in 2005, with the first training provider gaining approved status in 2007. Since then, the IMI Awards approved centre network has grown to encompass 20 centres and IMI Awards already registers 1500 Malaysian candidates every year.
With the current focus in the Malaysian automotive industry on raising standards, the IMI believes it can play a central role in giving local training providers the very best training for their candidates. By partnering with a recognised and trusted awarding organisation such as IMI Awards, a centre is guaranteeing the quality of trainers, equipment, internal verification and external verification.
In addition, IMI Awards qualifications are offered by more than 13 countries around the world which means that candidates can benefit from gaining an internationally-recognised certificate which can be passported to other geographies as their career progresses.
"Malaysia's automotive industry has a strong existing workforce and has the talent to grow by leaps and bounds" concluded Steve Nash.  "As the government works to prepare the next generation for an increasingly competitive workplace, it is up to the private sector to maintain, if not raise the bar. By helping employees upgrade their skills and capabilities, Malaysia's retail motor industry stands to gain from an empowered workforce that is internationally recognised.
Media enquiries
For media enquiries please contact:
Wendy Harrison,
HSL | Managing Director
Email: wendy@harrisonsadler.com
Tel: +44 (0) 2089 779 132
Mob: +44 (0) 7850 372 469