Published:

14:55, 2 Mar 2018

Updated:

14:58, 15 Mar 2018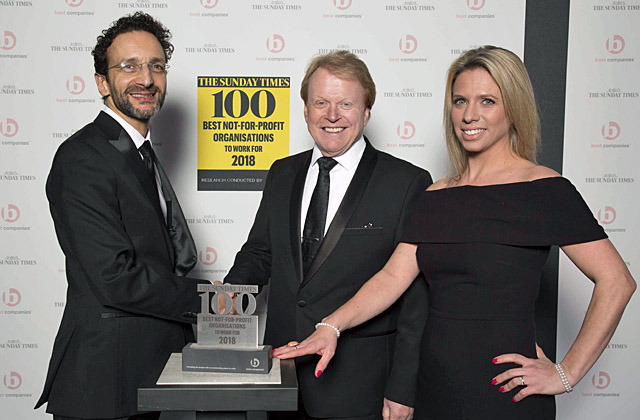 'The Sunday Times 100 Best Companies to Work For' has published the lists of best employers for 2018, and the IMI remains in the Top 100 Not for Profit Organisations, plus gaining a one star accreditation.  Other companies in the motor industry were also recognised, including dealers, manufacturers, online car sales and training providers.
Best Companies gather the opinions of employees to understand their feelings towards their bosses, their working conditions and their employer's values, and a one star accreditation shows that levels of workplace engagement are very good.
IMI employees are encouraged to fulfil corporate values wherever possible and a staff recognition and appreciation scheme rewards those who demonstrate this. Colleagues can nominate their fellow workers and one winner is picked per month to receive a voucher and a thank you card.
Steve Nash, Chief Executive of the IMI, said:
"Being listed in The Times Top 100 Not for Profit Organisations for a third year running is a great achievement for us.  We're operating in a sector that has seen incredible change over the last year, and as a business that serves the automotive sector, I feel it's important to give our employees the opportunity to share their opinions. Surveying 100% of our staff provides us with a true representation and in-depth analysis of the organisation's performance over the last year."
In addition, Steve Nash has moved into 22nd place in the Motor Traders 2018 Movers & Shakers list with a 4 Star rating for his public profile. 
Media enquiries
For media enquiries please contact:
Wendy Harrison,
HSL | Managing Director
Email: wendy@harrisonsadler.com
Tel: +44 (0) 2089 779 132
Mob: +44 (0) 7850 372 469