Published:

17:06, 19 Oct 2015

Updated:

09:19, 20 Oct 2015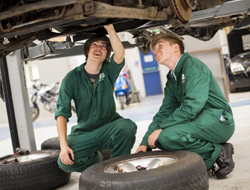 With separate IMI research** revealing that 53%  of drivers planning to buy or lease a new car in the next two years are considering an electric or hybrid vehicle, the IMI is urging government to tackle this issue in the interests of public safety - and to help rebuild motorists' trust in the sector.
Key findings:
85% of MPs believe that a majority of technicians working in garages should have to be qualified - 31% believe every technician should be qualified
Nearly one in five (18%) believe that all technicians in their local garage are qualified - 52% believe that a majority are
55% of MPs think that technicians that earned their qualifications five or more years ago should have to demonstrate they are competent to work on modern vehicles
More than half (56%) of MPs support the introduction of a mandatory Licence to Practise for motor technicians
But over a quarter (27%) of Conservative MPs oppose the introduction of a mandatory Licence to Practise, compared to just 2% of Labour MPs
"It is laudable that MPs representing the interests of their constituents have such faith in the standards of their local motor repair and servicing garage", said Steve Nash, CEO of the IMI. "But, whilst we know that the major motor brands insist on the technicians in their franchised dealerships being properly qualified, as do a number of independent garages, there are still many individuals  and independent operators working without any checks on their levels of competency and skills. Considering the technical advances that are now part and parcel of today's cars, this is an extremely worrying issue and should be a real cause for concern for motorists' safety. Yet, to date, we have been unable to convince Government to make licensing of vehicle technicians mandatory.
"Several sectors in which public safety is critical, such as boiler maintenance and dental repair, require the practitioner to have a mandatory and renewable licence. It seems almost mind-boggling that the same principle is not being applied to the technicians who work on people's cars. With the motor industry facing a real crisis of confidence as a result of the emissions scandal, surely it makes sense for the government to support an initiative that will ensure motorists can put their trust in the technicians working on their vehicles."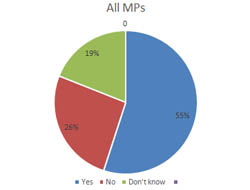 The number of registered hybrid vehicles (utilising high voltage systems) on UK roads has increased by a factor of 3 in the last 5 years to almost 200,000 and the numbers of electric and ultra-low emission vehicles are also increasing. MPs were asked: "Do you think that technicians who earned their qualifications five or more years ago should have to demonstrate they possess the appropriate competences to work on technically evolving modern vehicles?"
*The Institute of the Motor Industry commissioned questions for the Populus MP Panel between 10th July and 5th August 2015. 102 MPs, representative of the party make-up of the House of Commons, responded to the questions.
**Survey of 2,000 car owners, conducted between 30th September and 2nd October 2015
Media enquiries
For media enquiries please contact:
Wendy Harrison,
HSL | Managing Director
Email: wendy@harrisonsadler.com
Tel: +44 (0) 2089 779 132
Mob: +44 (0) 7850 372 469