Published:

13:58, 10 Aug 2018

Updated:

09:06, 13 Aug 2018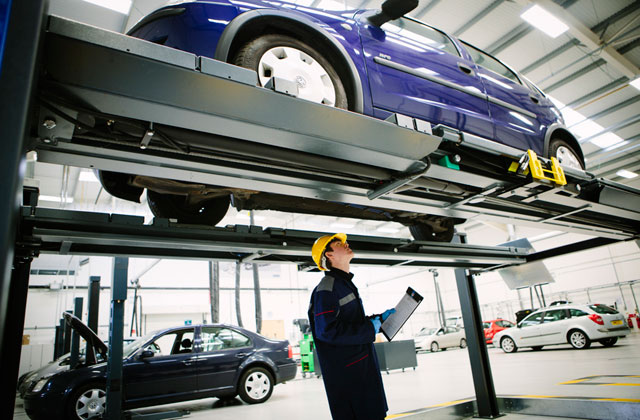 First of its kind and launched by the Institute of the Motor Industry (IMI), the professional body for the automotive sector, the Autocare Technician Level 2 Apprenticeship Standard is ready to be rolled out as a replacement for the popular Light Vehicle Level 2 Apprenticeship Framework.
With the government aiming for 3 million apprenticeship starts and the old-style apprenticeship frameworks not being switched off until 2020; the IMI has developed the full End-Point Assessment package for the Autocare Technician Standard that gives learners the technical elements and also strong customer service and effective sales skills.
Written by employers and designed for different learning styles, the new Autocare Technician Standard guarantees apprentices are given the support that will pave the way in building a career in automotive. The IMI is offering apprentices, training providers and businesses with expert advice, an online eLogbook, Gateway assessments and practice tests - plus the End-Point Assessment that certifies that all apprentices meet the criteria. On successful completion all apprentices will be awarded with IMI Membership that further demonstrates their professionalism and commitment to the industry.
Steve Scofield, Head of Business Development, said:
"The Autocare Technician Level 2 Apprenticeship Standard provides learners with a fantastic start to their automotive career. Designed for all learning styles, the IMI's solution ensures apprentices are fully engaged and prepared for their End-Point Assessment (EPA).
"The IMI has worked closely with employers within the sector to ensure the Autocare Technician Standard offers learners with a comprehensive set of learning support. It's essential that the technicians undertaking this Standard have a combination of technical, retail and customer service skills, and will use a range of tools, along with measuring and diagnostic equipment to identify and repair simple system faults."
Media enquiries
For media enquiries please contact:
Wendy Harrison,
HSL | Managing Director
Email: wendy@harrisonsadler.com
Tel: +44 (0) 2089 779 132
Mob: +44 (0) 7850 372 469