Published:

17:22, 10 Jan 2014

Updated:

16:48, 30 Jan 2014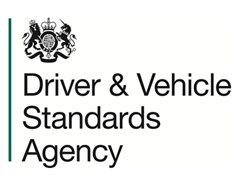 The Driver and Vehicle Standards Agency (DVSA) is putting its Vehicle Inspectors through a new training and assessment programme which is quality assured by the Institute of the Motor Industry (IMI). Successful achievement of the programme will see Vehicle Inspectors receive IRTE's industry recognised irtec Licence and IMI Awards QAA certification.
DVSA is aiming to provide its inspectors with highest quality education and training that is recognised throughout the industry.
DVSA Chief Executive Alastair Peoples said:
"My vision is that our Vehicle Inspectors will set the industry benchmark. We are investing in the future of our staff and training them to a very high standard."
"The industry has always valued the professionalism and integrity of our Inspectors and, with the new qualifications; they will deliver a first class service to our customers."
"As we continue to expand our network of Authorised Testing Facilities, our Inspectors will be more highly skilled than ever before and well equipped to meet the needs of a demanding industry."
Steve Nash, CEO at the IMI said:
"Our relationship with IRTE to drive forward the irtec licence scheme within the sector has gathered momentum in the last 18 months.  Not only have we seen engagement from the major manufactures in the sector, we have also demonstrated that the irtec licence provides a significant return on training investment through our research."
"The DVSA commitment further demonstrates the value and credibility of the irtec licence within the sector and beyond."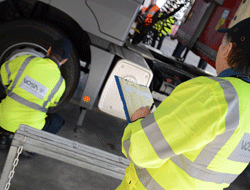 Ian Chisholm, Head of Operations and Communications at IRTE's umbrella organisation SOE (Society of Operations Engineers) says:
"Through assessing and licensing road transport technicians on their skills and knowledge, irtec's objective is to raise standards across the sector and thereby improve vehicle maintenance and road safety."
"As the agency responsible for setting, testing and enforcing vehicle standards across Great Britain, DVSA shares a common goal of promoting rigorous industry standards for vehicle maintenance."
"In putting their vehicle inspectors forward for irtec licences, DVSA is making a commitment to ensuring a standardised level of skills and knowledge among its testers, and is making a commitment to promoting overall vehicle safety and compliance across the road transport industry."
-ENDS-
Notes for editors
The IMI is the authoritative voice on skills for the automotive retail industry. The IMI is also the professional association for individuals working in the motor industry and the governing body for Accreditation (ATA and AMA) and Professional Register schemes.
DVSA is improving and updating the New Entrant vehicle inspector and vehicle inspector training programmes for both new entrant and existing Vehicle Inspector staff.  The vision is to provide employees with the highest quality education and training through the delivery of an excellent, well balanced and creative curriculum, in support of business objectives and individual personal development.
We are working on the accreditation of the Vehicle Inspector training programme with the IMI and IRTE to deliver irtec  which will provide all examiners with a professional framework and accredited qualification though the Quality Assured Awards (QAA) route.   The first phase for introduction of the qualification will be for New Entrants starting in January 2014. This qualification enable learners to demonstrate their skills, knowledge and competence in conducting inspections, assessing vehicle condition against prescribed standards, issuing the correct documentation and maintaining records.
The New DVSA vehicle inspectors programme will be accredited by IMI Awards.
When DVSA Vehicle Inspectors successfully achieve the programme they will be recognised in two ways:
irtec Licence including being placed on the IRTE's irtec directory
IMI Awards Quality Assured Award certification
An independently verified study by the IMI (part funded by UKCES and IRTE) revealed that significant performance increases have been achieved by businesses that have adopted the irtec Inspection accreditation. www.theimi.org.uk/roi for further information and case studies.
irtec
Pioneered by IRTE (Institute of Road Transport Engineers), and administered by IMI Awards Ltd, irtec is an independent licensing scheme that assesses the theoretical and practical skills of technicians who work on large commercial vehicles, buses and coaches, and heavy vehicle trailers. Aimed at raising standards across the industry, irtec provides technicians with certification of their professional skills in the form of an industry-recognised irtec licence.
IRTE is a Professional Sector of the Society of Operations Engineers (SOE), www.soe.org.uk
Driver and Vehicle Standards Agency is responsible for:
processing applications for licences to operate lorries and buses and registering bus services
operating and administering testing schemes for all vehicles, including the supervision of the MOT testing scheme
enforcing the law on vehicles to ensure that they comply with legal standards and regulations
enforcing drivers' hours and licensing requirements
supporting Traffic Commissioners to help them make informed decisions on operator licensing, vocational drivers and bus registration requirements
providing training and advice for commercial operators
investigating vehicle accident, defects and recalls
setting the standard for safe and responsible driving and riding
carrying out theory and practical driving tests for all types of motor vehicles
maintaining the register of approved driving instructors
approving training bodies and instructors to provide compulsory basic training and direct access scheme courses for motorcyclists
running the tests that allow people to join and stay on the voluntary register of large goods vehicle instructors
running the tests that allow people to join and stay on the voluntary register of driver trainers who train drivers of car and van fleets
setting the standards for the drink-drive rehabilitation scheme, running the scheme and approving the courses that offenders can take
Media enquiries
For media enquiries please contact:
Wendy Harrison,
HSL | Managing Director
Email: wendy@harrisonsadler.com
Tel: +44 (0) 2089 779 132
Mob: +44 (0) 7850 372 469