Published:

09:27, 29 Aug 2018

Updated:

09:12, 30 Aug 2018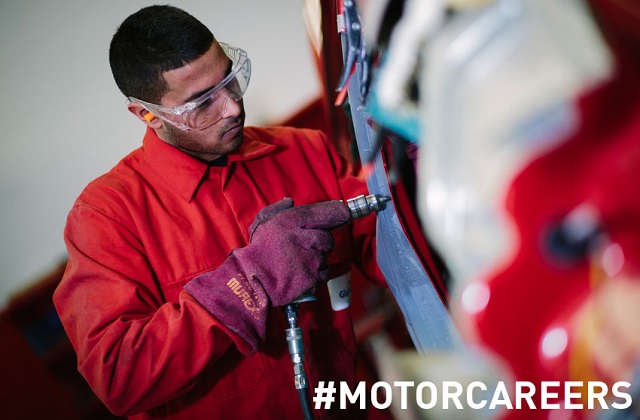 In 2014, 7% of respondents to IMI research said they thought those who did apprenticeships were not as clever, and a quarter of parents think if their child does not get a degree they won't earn as much – an increase from 15% in 2014.
 
With schools across the UK set to return for a new term next week, the IMI's research has found careers advice and guidance about vocational learning opportunities is needed more than ever. Just 5% of those surveyed on behalf of the IMI were aware that you could earn money while you study – a sharp drop compared to 20% in 2014. 
However, while nearly half (42%) of parents believe employers are looking for a degree when recruiting young people, over a third (36%) said it's more important to learn a trade or skill than it is to learn a subject. And encouragingly, showing initiative and common sense ranked highest in the attributes parents think employers look for at 61% and 55% respectively.
There is also a huge gulf in parents' perception of the career opportunities offered by the motor industry. Just over a quarter (27%) said they would be happy for their child to become a vehicle mechanic, compared to 59% of parents favoring a career in engineering. And 8% said they would be embarrassed to tell people that their child worked in the motor trade.
Steve Nash, Chief Executive at the IMI, said:
"Careers advice in schools is worryingly inconsistent and, in many cases, far from effective, yet that is only part of the challenge.  We mustn't underestimate the importance of ensuring parents are equipped to provide knowledgeable and accurate careers guidance to their children because they are still the greatest influencers on the choices their children make.  The excellent opportunities offered by the automotive industry are still very largely misunderstood by anyone who doesn't have direct experience or personal contacts within the business.  Most parents still don't fully appreciate what a high-tech sector automotive is, or the range of existing and emerging opportunities open to those coming into a sector which is undergoing some of the most profound changes it will have been through for 100 years.
"The IMI continues to help businesses and training providers to engage with young people to raise the profile of vocational training in the automotive sector. The motor industry provides young people with long-term careers that can be filled with exciting job roles – plus the option to continuously learn new skills that enable them to progress up the career ladder. IMI Autocity has been developed to assist and support businesses, parents and teachers by supplying them with information to help young people make informed choices."
Media enquiries
For media enquiries please contact:
Wendy Harrison,
HSL | Managing Director
Email: wendy@harrisonsadler.com
Tel: +44 (0) 2089 779 132
Mob: +44 (0) 7850 372 469