Published:

12:32, 29 Mar 2016

Updated:

09:54, 31 Mar 2016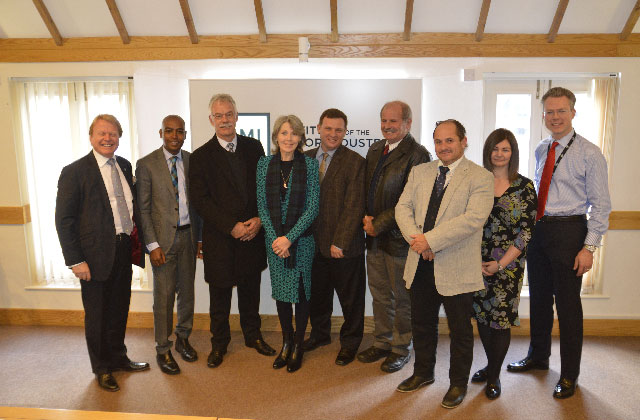 Investment in South African trainees through vocational training will result in direct benefits for businesses and significantly develop automotive careers and economic growth across the country.
Officially signing a MOU at the IMI Annual Dinner in London on 10th March, both merSETA and RMI have partnered with the IMI to promote the value to employers of a better trained and skilled workforce in the automotive sector. The merSETA and RMI have shown their commitment to improving their current automotive training standards and their dedication to enhancing the school-to-work transition by using practical work-based learning that can lead to potential employment.  
IMI, working in partnership with merSETA and RMI, will be embarking on comparative research to quantify the business value that skilling workers through apprenticeships will contribute to businesses of any size – whether small enterprises or larger organisations. A similar Return on Investment study sponsored by the UK Government with IMI showed that well trained employees under the apprenticeship model can produce up to 300% return on employer investment.
In South Africa, merSETA / RMI, with the IMI, will be encouraging employers to participate in an ROI project to ascertain the added value to business that apprenticed motor mechanics, spray painters and body repairers will deliver to their employers and in consequence to the economic benefit of the nation.
On their visit to the UK, merSETA and RMI joined IMI's International Manager, Herbert Lonsdale and IMI's Return on Investment Manager, Dr Paul Spear on a fact finding tour of the UK motor industry by visiting the very best vocational training facilities, which included Emtec, Mercedes-Benz, Kwik-Fit, BMW Academy, Castle Coachworks and Sytner BMW .
Herbert Lonsdale commented:
"Building relationships and working with merSETA and RMI will help the IMI enhance and promote automotive skills throughout Southern Africa and worldwide.  Benchmarking to IMI global standards will ensure our qualifications and accreditations have portability across South Africa and the Southern Africa region.
It's an extremely exciting time to be part of the automotive industry, and the IMI will continue to work with Governments around the world to develop standards that can be adopted by every country – as well as demonstrating the very real benefits to employers and governments of investing in quality apprenticeships, training and skills for individuals working in the automotive sector."
Dr Paul Spear commented:
"As a developing country, South Africa has its own unique challenges, which are apparent in the high unemployment rate, especially among the young 'not in employment, education or training'. By driving improvements in vocational qualifications, employers can play their part with Government by attracting the youth into apprenticeships and training.
The IMI's Return on Investment (ROI) Calculator will illustrate the immediate results a young employee, provided with quality apprentice training, can have on any sized business. We will be working closely with the RMI to engage with employers to conduct the research and data required to build an ROI Calculator designed for merSETA and to align precisely with the South African market and the experience of employers"
Photograph (left to right):
Steve Nash - IMI CEO
Tom Mkhwanazi - South Africa Motor Industry Bargaining Council (MIBCO) General Secretary
Jakkie Olivier - RMI CEO
Jeánne Esterhuizen - RMI President
Louis van Huyssteen - RMI Regional Manager & Nat Director
Bennie Claassen - Motor Industry Staff Association (MISA) President
Hermann Köstens - MISA CEO
Lesley Woolley  - IMI COO
Simon James - IMI CFO
Media enquiries
For media enquiries please contact:
Wendy Harrison,
HSL | Managing Director
Email: wendy@harrisonsadler.com
Tel: +44 (0) 2089 779 132
Mob: +44 (0) 7850 372 469