Published:

10:08, 16 Aug 2016

Updated:

10:27, 16 Aug 2016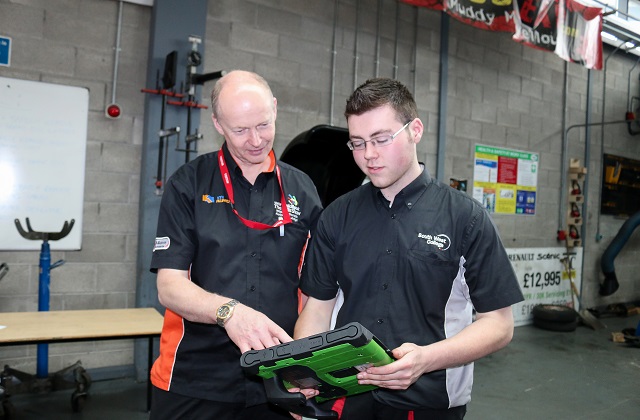 From Donaghmore, Seamus has been at South West College for four years and is currently studying Level Four Light Vehicle Repair. His participation at EuroSkills will be part of a journey that has seen him progress through UK regional heats and UK finals, where he gained success by picking up a bronze medal, and which he hopes will take him all the way to WorldSkills finals in Abu Dhabi next year.
The Automotive Technology category, which Seamus will be competing in, comprises four tasks in four different areas: Engine Mechanical, Engine Electrical, Body Electrical, and Chassis. Although Seamus has gained prolific experience in these areas over the last few years, some of the skills required will be new to him and he says demonstrating the skills in the competitive tasks is different to the day-to-day work he is accustomed to. Many of the tasks he will be faced with won't appear in an average garage and even for those that do, some of the tools he is used to, including all power tools, are not permitted in the event.
"The difference is unbelievable," he says. "The standard they expect, compared to the work you see in a local garage, is amazing. Working to these standards, and learning the skills needed to do so, is great encouragement and practice for what I hope to do in the future."
With these high standards in mind, Seamus has around twenty-five days of specific, organised training scheduled between now and December, and this week World Skills training manager for automotive technology, Willie McIlwraith, has visited South West College to put him through his paces and prepare him for the tasks he can expect to face.
Media enquiries
For media enquiries please contact:
Wendy Harrison,
HSL | Managing Director
Email: wendy@harrisonsadler.com
Tel: +44 (0) 2089 779 132
Mob: +44 (0) 7850 372 469