Published:

09:34, 7 Jan 2020

Updated:

09:35, 7 Jan 2020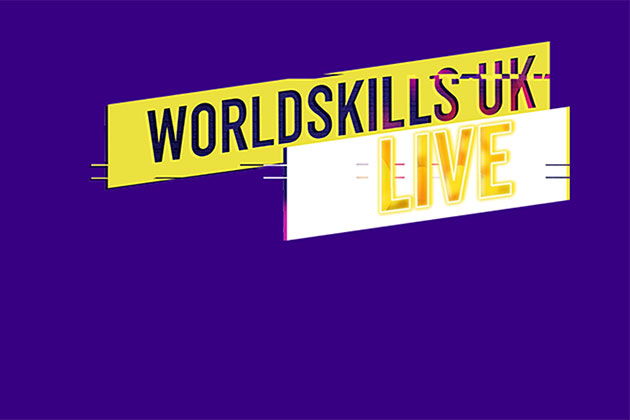 The competition, organised by the Institute of the Motor Industry (IMI), champions the importance of developing new talent and addressing the skills gap which ever-advancing technology is placing on the motor industry.
After a series of heats which ran throughout the year, 24 finalists grandstanded their talent at the UK's largest careers and skills event, impressing thousands of visitors with their hands-on skills in refinishing, body repair and maintaining heavy and light vehicles.
As Mark Armitage, Head of Membership Products and Services at the IMI explains, the 3-day competition was tough: "The motor retail sector has always promoted apprenticeships so the skill-set of all the contenders was outstanding in every way.  Our Gold winners, Matthew Hands (Heavy Vehicle), Matthew Sutton (Body Repair), Craig Kennedy (Refinishing) and Robert Pallent-Bright (Light Vehicle Technology), should be justifiably proud for representing themselves and their employers so admirably and showcasing what amazing careers are available in the automotive sector."  
The IMI Skill Auto Gold winners will now be put forward for a chance of being selected for the World Skills event in Shanghai, China.
The IMI currently offers 16 different Apprenticeship Standards, recently launching three new ones for automotive repair professionals, demonstrating its commitment to help industry employers attract, develop and retain talent in motor careers. Winning silver in the heavy vehicle competition was 21 year old Claire Weller and the industry body is keen to point to the inclusivity of the automotive repair profession, with its growing number of female technicians reflecting the number of women at management level making key decisions around the board table.  The fact that this year's winners included a 40 year old also highlights the opportunities available for people making the jump to a second career.
Mark Armitage concluded: "There's never been a more exciting time for people to enter the motor industry and the obvious enjoyment our winners get from their job is palpable.  The escalation of new vehicle technology means there are always new skills to learn in a fast-moving environment.  Unlike the traditional university path, a solid apprenticeship in a forward-thinking motor retail environment provides school and college leavers with an enviable career, where fully qualified motor technicians are in massive demand, with salaries to reflect that."
IMI Skill Auto 2019 Winners
Refinishing
Gold - Craig Kennedy (19) Riverpark Training - Howells ARC
Silver - Nathan Palfrey (22) Babcock Technical Academy - Cooper BMW, York
Bronze - Jack Groves (18) Volvo TDC - STURGESS Bodycraft
Heavy Vehicle
Gold - Matthew Hands (21) Skillnet - MOTUS COMMERCIALS
Silver - Claire Weller (21) Skillnet - Adams Morey, Portsmouth
Bronze - David Bodie (40)    Stephenson College - Harthshorne Motor Services
Body Repair
Gold - Matthew Sutton (18) Training 2000 Limited - Abbot's Car Repairs Ltd
Silver - Connor Davison (21) Riverpark Training & Development    
Bronze - Graeme Nevin (18) Riverpark Training & Development    Wright's accident repair centre
Light Vehicle
Gold - Robert Pallent-Bright (24) Skillnet - Lookers Ford
Silver - Christopher Wright (23) ProVq Ltd - RRG Toyota Stockport
Bronze    Harry Chaundry (19) GTG Training - Arnold Clark
Media enquiries
For media enquiries please contact:
Wendy Harrison,
HSL | Managing Director
Email: wendy@harrisonsadler.com
Tel: +44 (0) 2089 779 132
Mob: +44 (0) 7850 372 469