Published:

10:10, 4 Dec 2013

Updated:

10:10, 4 Dec 2013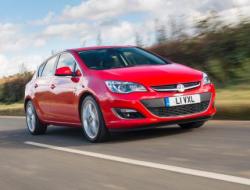 Vauxhall is leading the way in the motor industry with its new Institute of Motor Industry (IMI) accredited retailer management learning and development programme.
Due to go live in January, Vauxhall's new programme sets a mandatory gold standard target for senior managers throughout Vauxhall's retail network, to be achieved by 2015.
Mapped to IMI management accreditation, the industry-recognised standard, the new programme will allow senior retailer managers to hone their leadership skills to further benefit their business and to inspire staff.  Vauxhall's overall aim is to optimise performance, profit and employee engagement in its extensive 260-strong retail network.
Two routes will be available to retailer managers, the first being a 'walk-up' route where managers attend all curriculum modules and the second using a gap analysis tool to identify areas for improvement, followed by training to close the gaps.
"Vauxhall's goal is to be market leader by 2016 and this involves working in partnership with our retailers and their people to develop better leadership skills," said Chris Roberts, Vauxhall's Retail Network Development Director. "Our managers are a valuable commodity and we want them to have the skills to build and above all retain, the strongest teams, achieving the best results."
"Vauxhall is at the forefront of raising the standards and availability of leadership training in the automotive sector," said Steve Nash, IMI Chief Executive.  "They are leading the motor industry in terms of management development thanks to a learning and development programme that has the quality assurance and credibility of being linked to IMI Accreditation."
Vauxhall is a major UK employer, with over 4,500 workers. A further 23,000 are employed within its retail network.
ENDS
Media enquiries
For media enquiries please contact:
Wendy Harrison,
HSL | Managing Director
Email: wendy@harrisonsadler.com
Tel: +44 (0) 2089 779 132
Mob: +44 (0) 7850 372 469