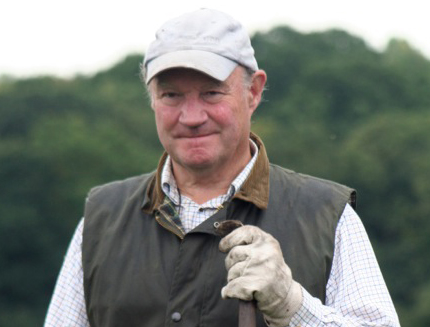 Having overcome some severe illnesses in later years David finally succumbed to cancer. This came as a shock to all who knew him, since he was such an active individual.
Just to outline some of his many moves, David (as he preferred to be called) was born in 1945 in Southborough near Tunbridge Wells, Kent. The first steps he took towards developing a career was to study at The Royal College of Engineering, he soon found however that this was not for him since he preferred a more hands on approach. In 1965 he joined Mountains Garage in Hildenborough, Kent, as an apprentice. Whilst employed he studied engineering at night school to gain a formal qualification. Mountains Garage was the home of the famous Alan Fraser Racing Team, with which he became quite involved. It was here that David met his then ,wife to be, Barbara.
In 1967 he went to work for Muffet Gears in Tunbridge Wells. David would have been one of 50 employed by the company at that time producing small gears etc., for gearboxes, which is what the company is still largely involved in producing today.
In 1969 he became a Vehicle Inspector and Engineer for the A.A., which is where we first met as professionals within the automotive industry. At this time, David was also teaching Vehicle Maintenance in the evenings at West Kent College.
When David's father became ill in 1977 he left the A.A. in order to run the families long standing business, Crows of Maidstone Ltd., which was started way back in the days of horse and cart. This slowly adapted over the years to become an extremely popular Engineering and Motor Factors. At the same time as running the family business he was spending weekends and evening building (on his own) a new family home in Brenchley, Kent.
Around 1990 he sold the family business and went into organic apple production and sheep farming.
Intermittently, over the last 10years he undertook part-time tuition at Hadlow College, Kent. I recall him telling me of a bunch of unworthy students he was trying to teach agricultural engineering.
Continuing his variation in life, he was more recently involved in numerous substantial building projects for friends and family. He was also enjoying renovating a recently purchased vintage Singer car.
As a young man he was also a keen motorbike enthusiast.
David joined the IMI as a student member in 1968 and was subsequently upgraded to full member.
He was a strong supporter of the West Kent Centre and attended many meetings and presentations.
David joined the West Kent Centre committee on several occasions throughout the 80's and 90's but his busy lifestyle kept getting in the way. He last joined as recently as 2006-07 where he was duly elected as deputy chairman. We attended the chairmen's conference together of that year.
Around the turn of the century he was invited by Fanshaws to adjudicate on a select panel for those members seeking the then current technical membership grade. Ultimately there was a change in the system and this never came to fruition.
The Man Himself…
David was a highly skilled and respected member of the local automotive industry. I'm sure that many of the companies he visited will remember him and 'Crows' with affection. Tony Long of Paddock Wood Autos was one of many. Tony was a longstanding friend and colleague, always willing to help out with many of his little projects.
He could be strong minded about certain issues but always offered solutions. He was well liked and respected by all committee members who loved to laugh at the many jokes David had in his repertoire. He was a gentleman and a scholar, a pleasure to know and to work with. He will be sorely missed by all who knew him, especially his wife Barbara, son Mark and daughter Nicola, to whom we should like to express our sincere and deepest condolences.
F. Holmes, IMI West Kent Centre chairman