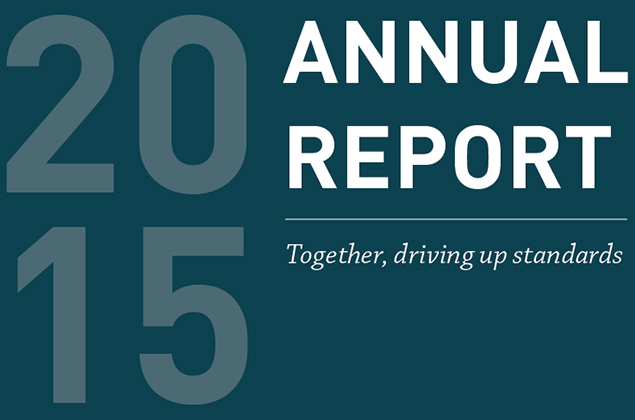 CEO'S report
Steve Nash looks back on a year of new beginnings for the IMI.
2014/15 has been an extremely exciting time for the IMI. With our UKCES funded activities behind us, the IMI moved into a new era with a new look and a new three year strategy which aims to establish the IMI as the UK's most respected and admired industry body; Internationally recognised as authoritative, valued and supported across our sector and beyond. The IMI's new brand identity is a visual embodiment of this new era and is displayed throughout this year's Annual Report, offering a contemporary classic feel which reflects our history and the journey ahead.
The brand changes are not just skin deep. The IMI has worked to streamline its complex offer and provide a single identity for all products and services under new product groupings. The most obvious change for the sector is that the ATA and AMA brands have been phased out to become IMI Accreditation. Furthermore, the IMI's various careers related materials previously seated under Autocity have been combined under IMI Careers and Resources...
To Read the complete CEO report, please download the 2015 Annual Report below.
Chairman's foreward
The development and facilitation of professional standards is critical in a fast moving industry and I believe an overarching body such as the IMI is best placed to make this happen.
It is an exciting and dynamic time to be part of the automotive sector. The industry has seen more change in the past decade than in the previous 50 years and the pace of change shows no sign of slowing down.
Technology is evolving - fast. Hybrid cars are now common place and electric propulsion is rapidly gaining significant traction. Hydrogen Fuel Cell technology is already on the horizon along with a number of potential alternatives.
Driverless cars were once seen as science fiction, but in 2015 we are seeing them tested on UK roads for the first time. The government is determined to make the UK a world leader in autonomous technology, with ramifications for everybody working in the motor industry.
The way we are selling cars is also changing. Virtual showrooms and greater online integration, coupled with changes in consumer behaviour and fresh methods of vehicle tenure are ensuring that it is not just technical personnel who have to keep up with the pace of change.
To Read the complete Chairman's foreward, please download the 2015 Annual Report below.