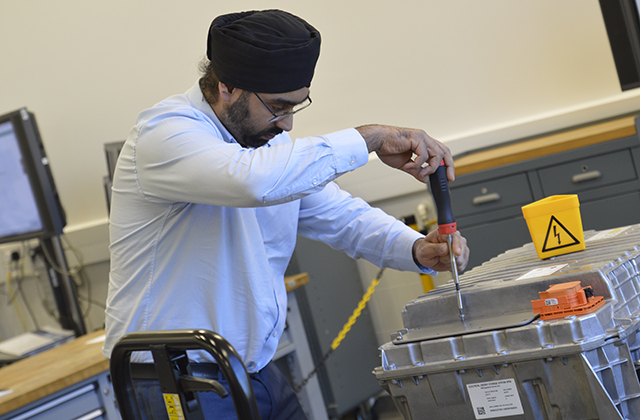 It is no longer just the futuristic ambition of an automaker or a technology company. These vehicles are already on the road in some countries and their numbers are set to increase. Previously the high price of such vehicles was the deterrent for ownership but Tesla's latest announcement of its Model 3 quickly changed that public perception.
Singapore, with its infrastructure and being a small island, is theoretically one of the best places to own an electric car. However, the numbers are still low, according to the transport authorities. The two hindering factors so far concern the price of such vehicles (for example, the BMWi3 costs around S$200,000) and the lack of charging stations.
But it looks like this is about to change. More automakers are now racing to introduce affordable electric cars to the market. There was a recent announcement by the Singapore Transport Ministry seeking to set up 2,000 charging points for an island-wide electric vehicle car-sharing programme that will see 1,000 electric cars deployed nationwide.
The LTA has also confirmed that it is assessing an application from HDT Singapore Taxi to launch an all-electric taxi fleet in the country. HDT already has a fleet of 30 of Chinese automaker's BYD's e6 electric taxis.
Of course there are a few issues to be dealt with. This includes the matter of the exorbitant road tax that Singapore charges for electric cars and plug-in hybrids as well as the hefty carbon surcharge as happened in the case of the S$15,000 fine to Singapore's first Tesla Model S owner. But there is another important area that needs addressing.
Under the bonnet of an electric car
Electric vehicles may look just like any other car but not many people realise that it is very different under the bonnet as compared to conventional vehicles. Mechanics trying to service or repair electric cars could end up endangering themselves or the vehicle owners, if they are not properly trained.
Working on electric or hybrid vehicle high-voltage systems and components while the car's engine is live is potentially lethal. With 600 to 700 volts coursing through the circuits of an electric car, even removing the vehicle's batteries and disconnecting the electrical system are considered high-risk tasks. Without the proper training, there is the risk of getting electric shock, fire, explosion, or chemical skin burns. Those in the breakdown recovery and emergency service sectors face similar risks.
In the UK with benefits such as free road tax and various government incentives, there are about 45,000 electric cars on the roads and only around 1,000 people qualified to work on them. These mechanics mostly work for vehicle manufacturers, who will continue equipping their staff with the necessary training to cater to increasing demand. However, as the volumes of these new vehicles grow, this will put pressure on car service centres and independent workshops to have more people trained to offer such service.
Last year, the Institute of the Motor Industry (IMI) developed a qualification in partnership with BMW to provide the company with a benchmark standard against which it could establish the skills requirements for servicing its plug-in hybrid sports car, the BMW i8, and the fully electric i3 model. This was later introduced as an IMI qualification to enable mechanics to safely carry out repairs on the live high-voltage electrical components and systems of electric or hybrid vehicles.
The increase in sales of its electric vehicles has also driven the BMW Group Training Academy to provide a variety of qualification programmes to BMW Mechanics for electric vehicle maintenance and repair. In 2015 BMW sold more than 3,000 electric vehicles with an 80 percent sales growth compared to the previous year.
Once the take-up of electric cars began to grow, demand for car mechanics who are qualified to work on such vehicles will grow in tandem and work for traditional car mechanics will gradually dwindle. Of course this will not happen overnight but it is a consequence that the automotive sector will eventually need to prepare for.
Looking beyond the factors of the vehicle cost and charging stations, Singapore policy makers and automotive companies will also need to focus on the skills base required to keep these cars on the road and ensure they have the trained people to handle what is under the hood.