CPD Support Evenings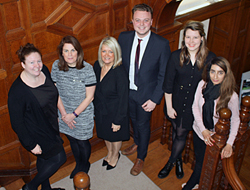 The Membership & Professional Registration team are always available Monday to Friday 08:30-17:30 to take your calls about CPD, but we realise this is not always convenient for our members.
For certain dates each month the team will be available until 19:00 to answer any CPD enquiries and to help members with what to log and how to log CPD.
This is a great opportunity to log your credits over the phone with the help of the team.
Upcoming Dates
Our next CPD Support Evenings are on the following dates:
Thursday 21 February 2019 until 19:00
Thursday 7 March 2019 until 19:00
Thursday 21 March 2019 until 19:00
Get in touch
Call or email the team anytime until 19:00 on the above dates.
Tel: +44 (0) 1992 519025
Email: cpd@theimi.org.uk
To log your CPD now, or for a step by step guide to logging, please see the links on the right hand side of this page.
We look forward to hearing from you.