Please note: the support evening scheduled for Thursday 25 July 2019 has been cancelled due to unforeseen circumstances. Apologies for any inconvenience this may cause.
IMI Support Evenings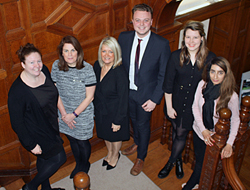 The Membership Engagement Team is always available Monday to Friday 08:30-17:30 to take your calls, but we realise this is not always convenient for our members.
With this in mind, IMI hold support evenings every month to provide you an opportunity to call the team outside of normal working hours for help with any membership queries.
So get in touch for help with any membership enquiries, whether that's renewals, login issues, updating your details or CPD concerns.
This is a great opportunity to renew your membership for the next year or log your CPD credits over the phone with the help of the team.
Upcoming Dates
Our next support evenings are on the following dates:
Thursday 8 August 2019 until 19:00
Thursday 22 August 2019 until 19:00
Thursday 12 September 2019 until 19:00
Get in touch
Call or email the team anytime until 19:00 on the above dates.
Tel: +44 (0) 1992 519025
Email: cpd@theimi.org.uk
To log your CPD now, or for a step by step guide to logging, please see the links on the right hand side of this page.
We look forward to hearing from you.