Published:

16:28, 23 Jun 2016

Updated:

11:46, 28 Jun 2016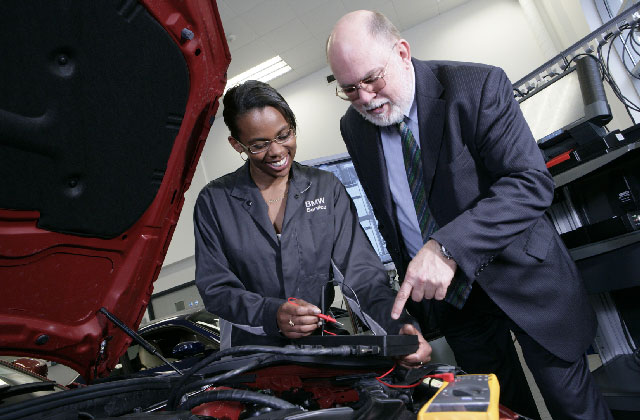 The initiative is exploring a South African-version of a British online tool, The Apprentice Return on Investment Calculator. This calculator shows British businesses, at the click of a button, how an apprentice can return an employer investment within 12-18 months and triple it in paid work by the end of a three year apprentice training.
Tens of thousands of South African business will benefit from the initiative.
The development of this tool is being run by the merSETA, the Retail Motor Industry Organisation (RMI) and the UK based Institute of the Motor Industry (IMI).
"We want the IMI to work its magic for South African businesses. IMI will develop a similar online tool to the one in the UK for any automotive company engaged in after sales service and repair in South Africa," says the merSETA CEO Dr Raymond Patel.
The RMI will partner the IMI in facilitating the groundwork and roll out the tool when it is complete. RMI member companies will take part in the development of this exciting project. It will begin with companies engaged in motor mechanics and later extend to spray painters and body repairers.
The Government has identified skill shortages as the main obstacle in the drive for economic growth in South Africa.
"The skilled labour market is tight. Work ready skills are scarce and expensive, and the only sustainable way for a business to grow is to develop skills in-house. Upskilling staff and recruiting and training apprentices is the best way to do this," says Dr Paul Spear of the IMI.
"Most employers understand the need for training but they all want to know how much it will it cost and how long till they make a profit," adds Dr Spear.
Dr Patel says: "This calculator we are building with the IMI and RMI will help us unlock the door of opportunity for thousands of automotive businesses and tens of thousands of workers across the country."
Media enquiries
For media enquiries please contact:
Wendy Harrison,
HSL | Managing Director
Email: wendy@harrisonsadler.com
Tel: +44 (0) 2089 779 132
Mob: +44 (0) 7850 372 469