Published:

10:58, 16 Aug 2016

Updated:

11:04, 16 Aug 2016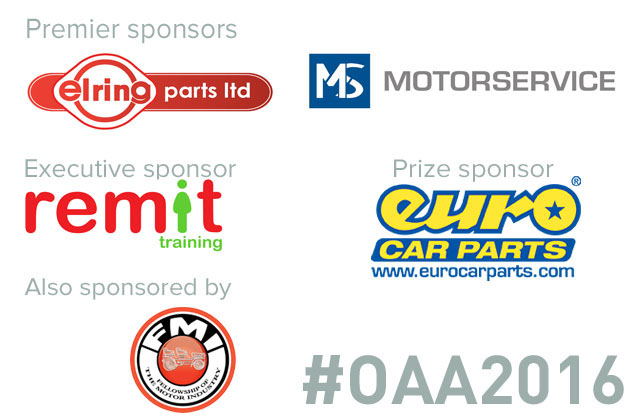 This year's awards ceremony is being held at the IMI Head Office, Fanshaws, to recognise both the outstanding individuals as well as the world-class training being delivered across the UK.
Steve Nash, CEO at the IMI, said:
"Ranging from leading manufacturers to small independents, this year's finalists demonstrate the incredible talent that's needed in order to develop the sector. Each of the worthy finalists show admirable commitment to the motor industry and demonstrate the passion needed to succeed. I look forward to welcoming them all to this year's event."
#OAA2016 FINALISTS ANNOUNCED
Approved Centre
Derby College
Mercedes-Benz UK (Apprentice Academy & Technical Training Centre)
New College Lanarkshire (Motherwell Campus)
Specialist Centre
Nationwide Just Car Clinics
Outstanding Student in…
Light Vehicle
Hannah Mills
Harry Garraway
Gemima Christodoulou-Peace
Paul Tempest
Zackary Laurence-Gutteridge
Heavy Vehicle
Adam Fairhurst
Dexter Trustcott
Luke Sims
Bus & Coach
Body Repair
Aiden McCarthy
Kyle Harbour
Andrew Gault
Paint
Chloe Barnett
Jessica Wallis
Fast Fit
Alexander Robertson
Darius Harrison
Non-Technical
Daniel McBeth
Elliott McAnally
Kieron Daniel
Young Student (14-16s)
Daniel Swallow
Saskia Charnock
Media enquiries
For media enquiries please contact:
Wendy Harrison,
HSL | Managing Director
Email: wendy@harrisonsadler.com
Tel: +44 (0) 2089 779 132
Mob: +44 (0) 7850 372 469