Published:

10:59, 3 Apr 2017

Updated:

10:41, 5 Apr 2017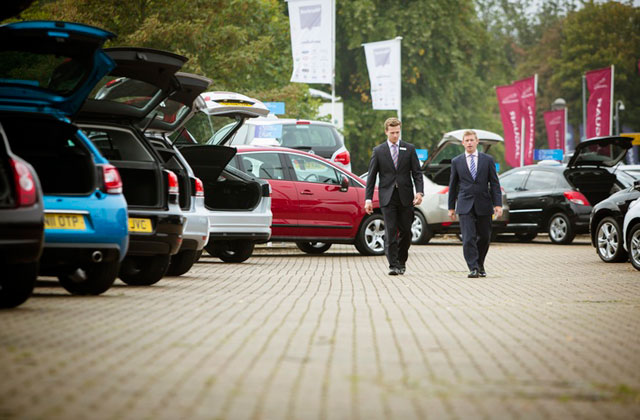 The new sponsorship agreement that enables further development of IMI Membership will ensure the IMI continues to support and recognise the automotive professionals who wish to achieve the highest standards in the sector.  
Being the largest dedicated provider of accident repair services in the UK, Nationwide Accident Repair Services (NARS) offer automotive crash repair and accident administration services to the UK automotive insurance industry. NARS pride themselves on offering a quality service to every customer whilst repairing over 175,000 vehicles every year.
As one of the leading FCA regulated brokers of automotive cover the second sponsor, Arthur J. Gallagher Automotive team forge a relationship with a professional industry body like the IMI to help deliver cover which protects the full spectrum of Automotive insurance. With over 50 years automotive experience, Arthur J. Gallagher Automotive Team specialise in designing packages based around customers exact requirements that will ensure the right protection for any automotive business.
Arthur J. Gallagher, Automotive Team, said:
"We protect all aspects of automotive businesses, large and small.  We assist mechanical repair and service centres, MOT testing stations, franchised main dealerships and everything in between. Our experienced automotive team is spread across the entire country, via our UK Retail office network, and are there to provide knowledgeable local services.
"With exclusive, enhanced policies, access to a panel of Insurers and direct dealings with each Insurer's specialist automotive underwriting teams, it's no wonder we placed £33 million worth of premiums in 2016."
Darren Neagle, Communication & Engagement Business Partner at Nationwide Accident Repair Services, said:  
"Nationwide Accident Repair Services Ltd is the UK's leading Automotive Support Services Group and the largest group of its kind within Europe. Repairing over 320,000 vehicles every year through 125 state-of-the-art equipped Repair & Rapid Repair Centres, a UK wide Mobile Repair & Motorglass Network.
"We also offer a dedicated accident management and claims handling service in our Network Services solution & a dedicated in-house, IMI approved Technical Training Facility, a hub of development for our team members. Nationwide boasts the broadest range of repair services in the industry today."
Media enquiries
For media enquiries please contact:
Wendy Harrison,
HSL | Managing Director
Email: wendy@harrisonsadler.com
Tel: +44 (0) 2089 779 132
Mob: +44 (0) 7850 372 469